One of my favourite parts about the holidays as a kid wasn't just opening presents on Christmas day, but the insane decorations that I would see from the backseat as my family drove through the streets throughout December nights.
With Christmas fast approaching, we thought we should share our tips of where to find Sydney's best Christmas decorations. After years of building reputations for themselves, these spots around town are a must for every family this Christmas.
Camellia Street, Greystanes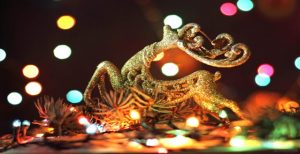 As one of the most popular Christmas light destinations in Sydney, you will not be disappointed by the spectacle that is Camellia Street. A tradition that has been in the community for decades, the decorations on these Greystanes houses keep getting bigger and brighter year after year.
Families come from near and far to witness the display each year, so don't be shy, get there early to get a spot and go for a wander around one of Sydney's most Christmas happy suburbs.
Barwon Crescent, Matraville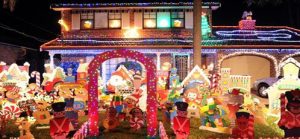 If you live in the East, then these lights are a must. Pretty much every home on this Matraville street, along with their neighbours on Gwydir Ave and Knowles Ave have embraced the Christmas cheer and taken the decoration aspect of the holiday to new levels.
At night the area turns into somewhat of an amusement park, with a wide range of fascinating decorations that are a hit with the kids. The Matraville community have really made a name for themselves for outstanding Christmas decorations, you really have to see it to believe it!
Sydney Road, Hornsby Heights
The hot spot every year for spectacular Christmas lights is on Sydney road, which families flock to every December for mesmerising light shows and larger than life decorations. Like the previously mentioned areas, there are always plenty of families having a sticky beak throughout the December nights, creating a cheerful atmosphere.
Martin Place, Sydney CBD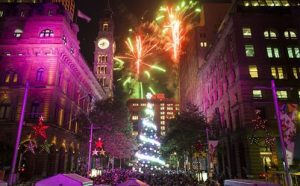 The fun doesn't stop at home. If you really want to be taken aback this Christmas, be sure to check out the CBD's tremendous decorations. Martin Place is easily accessible by public transport and boasts one of Sydney's most breathtaking Christmas trees.
The tree is being lit this year on the 26th of November with a concert of Christmas carols to accompany the event. The interactive Christmas tree provides visitors with a unique visual experience which lets everyone share their Christmas spirit by using the hashtag #sydxmastree to involve the crowd.
If you yourself decorate your home or business for the holidays and need safe and affordable storage or transportation for your lights and delicate decorations, contact Palmers on 1300 363 916 for a friendly chat about our services. We provide a wide range of storage and relocation services that are perfect of seasonal storage or nationwide transportation of belongings.
Most importantly, Have a Merry Christmas and a Happy New Year from us at Palmers Relocations and Storage.