Palmers Relocations Services to Move to The USA
Our international relocation services to the USA include:
Door-to-door service
Shared container options
Direct shipments
Sea and Air Freight
Car transportation
Fixed price quotations
Get your free quote today and get a full international relocation to the USA.
Ready to Move to The USA?
Overview
The United States of America (USA) is a highly developed country with the world's largest economy. It is regarded as the sole 'superpower' in the world today. It is the world's 3rd–4th largest country by area and has the 3rd largest population (325 million). The USA is a global center of culture, politics, science and technology. Moving to the USA is an exciting opportunity for many Australians with huge cities and beautiful countrysides combining to make this a truly wonderful and interesting country.
But, along with knowing about the destination, you should also know about the particulars of moving itself.
North America Removalist Guide
Should I Pack My Own Belongings, Or Get A Professional Packing Service?
Items that have been packed by the individual themselves are easily recognisable by customs officials, and are far more likely to be inspected. Customs are careful when inspecting items, but accidents do happen, and often their repackaging is a little below par. It's safer for your belongings to enlist a professional packing service like Palmers.
Moving A Pet To The USA
Quarantine between Australia and the USA is not so strict that we would tell you not to do this, but you should hire a registered pet transport agent to ensure the best welfare for your pet.
Moving Motor Vehicles To The USA
You will have to satisfy some customs criteria, involving verifying that you do hold a license from Australia, however, since America has a very favourable relationship in Australia, it shouldn't be too hard.
You will have to get your car shipped to Australia and then you will collect it at a depot.
Moving Your Boat To The USA
Moving your boat to the USA is surprisingly similar to moving your car. You will have to satisfy requirements relating to your Australian boat license in a large part.
One extra focus of this process is that customs will make sure that your boat doesn't carry noxious marine species. To help the process, you should clean your boat thoroughly.
North America Destination Guide
The USA As An Expat Destination
America is one of the most multicultural countries in the world and also has the world's largest immigrant population. Due to British colonisation, 75% of the population is Anglo-Saxon, but the remainder is split broadly between African, East Asian, Indigenous, Italian, Indian and South American.
There are a broad range of jobs that expatriates can access. Service jobs are often available but are not highly paid in America. It is best to find a service job like waitressing because the country has a strong tipping culture. The US has a large service-based economy and this is where higher paying jobs can be found. Skilled and experienced expatriates are sought after.
List Of The Top US Cities To Move To
New York, New York
Los Angeles, California
Chicago, Illinois
Houston, Texas
San Francisco, California
Washington, District of Columbia
Boston, Massachusetts
Seattle, Washington
Philadelphia, Pennsylvania
Phoenix, Arizona
Language
The sole national language of the USA is English. But Spanish is also taught in schools so most people have a basic understanding of Spanish. Like most English-speaking countries, alternative languages are not spoken by large proportions of the population so learning English is a must, especially for employ-ability.
Climate
The US is such a large landmass that it's of no use trying to sum up its climate as a whole. The Southern states have hot, dry climates, whereas the North is cold, wet and even snows. One thing to note is that the Eastern coast is prone to hurricanes and monsoons from August to October.
Cost Of Living
The cost of living in the USA is a substantial degree lower than in Australia. This is because the US government subsidies its farmers quite heavily. Also, due to the relatively even spread of population over the country, coupled with some economic reasons, accommodation is far cheaper in the US than Australia on the whole.
That being said, the cost of living differs greatly over this large country. New York is the most expensive city (in the country and one of the most in the world), and other attractive cities like Los Angeles and San Francisco are also up there. The least expensive cities include Portland and North Carolina.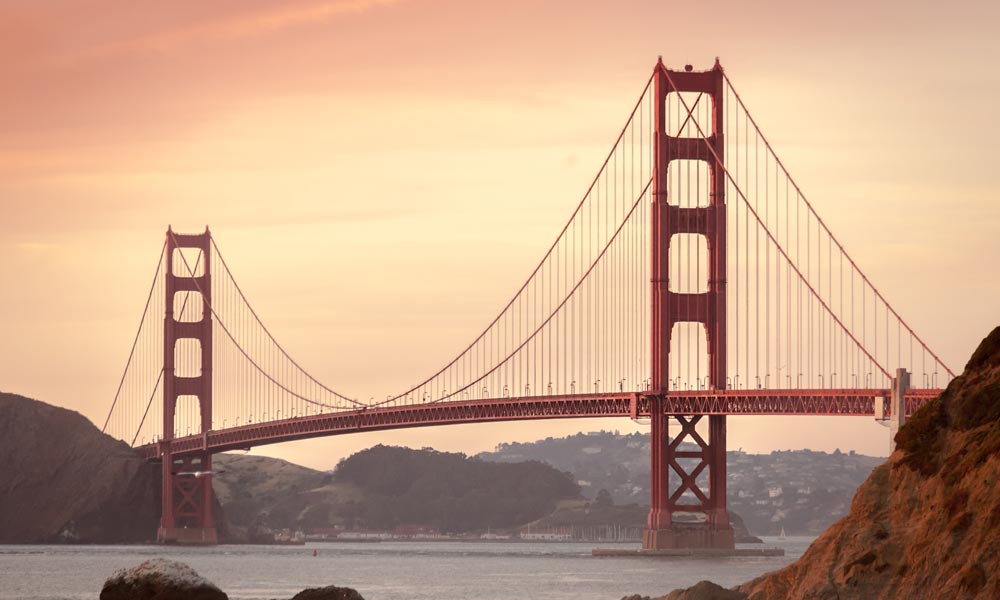 Healthcare
One of the main downsides of moving to the USA is healthcare. The US healthcare system is largely privatised and it doesn't have universal healthcare. The responsibility is on the individual to purchase health insurance. Making an informed decision on which health insurance to buy is a must when moving to America, because if you need medical attention and aren't covered, then the medical bills may ruin your finances and you may even be unable to afford treatment.
Education
The US has a well-funded, highly developed education program that has yielded high results on a world scale, but historically has lagged behind other developed nations. To address this shortcoming, the US has initiated programs like the No Child Left Behind Act. One aspect of the education system is that funding differs between school districts. Unfortunately, wealthier areas generally have better-funded schools but this is a rule of thumb.
5 Tips For Moving To The USA
1. Get private healthcare. Make sure you research this decision well, to make sure you are covered for as much as possible.
2. It is illegal to overtake a stopped school bus. This offence carries heavy charges (it is for the safety of children).
3. Remember the tip. America is a tipping country. The generally accepted amount is 15–20% of the bill to waiters.
4. You must remove snow from the front of your property. This is the law in this country which often gets snow in the North. It is a legal requirement and you are liable for injuries that you may incur from snow on your own property.
5. Beware of wildlife. The American wilderness is home to a lot of large, majestic animals like moose, deer and even bears. The golden rule is don't antagonize them, and if you see a bear, back away slowly in the direction you came.
Book Your Move To The USA Today