ACT Introduction
The Australian Capital Territory (ACT) is Australia's second largest territory by area and largest by population. It is home to, as its name suggests Australia's capital city Canberra. In fact, the only city in the ACT is Canberra itself.
Canberra became the capital of Australia through the Australia constitution. Many believe it was due to a power struggle between Melbourne and Sydney. Actually, it was a compromise between many states, NSW was refusing to join the federation unless the capital was located in NSW. However, Sydney wasn't considered, as the state government wanted the capital in a relatively neutral ground. They also wanted it to be away from the ocean so it wasn't vulnerable to attack. It was also a bad period for disease.
Canberra was chosen after a number of NSW locations were considered such as Yass, Armidale, Orange, Bathurst and Dalgety. The location was close enough to Sydney that NSW conceded the territory to the federal government to begin developing the city into the capital. It has taken a long time for Canberra and the ACT to develop to how we see it today, with several setbacks including the world wars and the great depression.
Nowadays, Canberra is more vibrant than ever, with great infrastructure, museums, restaurants and cafes. There are plenty of job opportunities as well, with many of the federal government agencies being located in the ACT.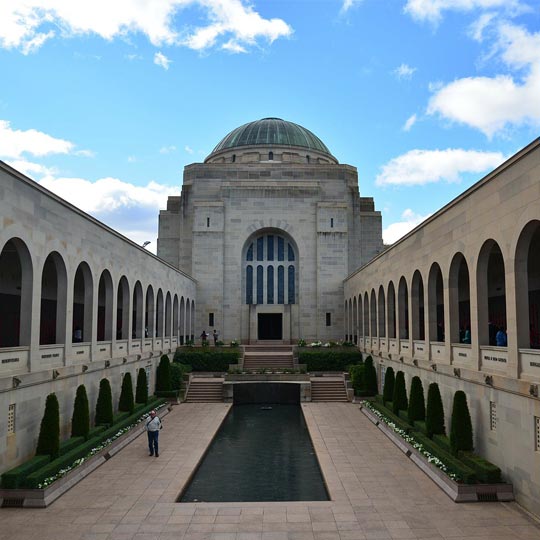 Relocating To The ACT
Moving to the ACT is a move many make for work, but there are also many other reasons to move to Canberra. It is a growing city, with many cheaper houses when compared to many other areas of Australia.
Making the move to Australian Capital Territory requires a trustworthy removalist. While Canberra isn't as far as many other major Australian cities from Sydney, it is still a move that requires careful planning.
Climate In The ACT
Canberra and the ACT region are on the colder side. In fact, it is believed that one of the criteria for choosing the site is that it had to have cool weather. Winters are crisp and cold, reaching between 1 and 12 degrees during the day and dropping below 0 at night.
Summer gets warmer, with temperatures between 12 and 27 degrees with 21 being the average. By no means as hot as many other cities in Australia, Canberra has a relatively comfortable summer heat. Spring and Autumn average around 14 degrees so it's definitely a place where you will need a jacket year round.
Working In The ACT
The ACT and Canberra have one of the lowest unemployment rates in Australia with a number of jobs in a variety of fields. With many of the Australian Federal Government Agencies located in Canberra, there are huge opportunities to work in the public sector. Along with the government agencies, there is several national galleries and museum spaces in the ACT.
With low unemployment, workers in Canberra are also amongst the most well educated. Key industries or skilled workers in the ACT are IT, health, education, sports, public service, construction and tourism.
There is a great amount of support for entrepreneurs in Canberra with grants, training and mentorship programs available in the countries capital. Canberra wants to be seen as one of the world's innovation capitals which is why it partners with small and growing business to help them thrive in a global market. Also, Canberra's proximity to Sydney and Melbourne makes doing business in Canberra a breeze.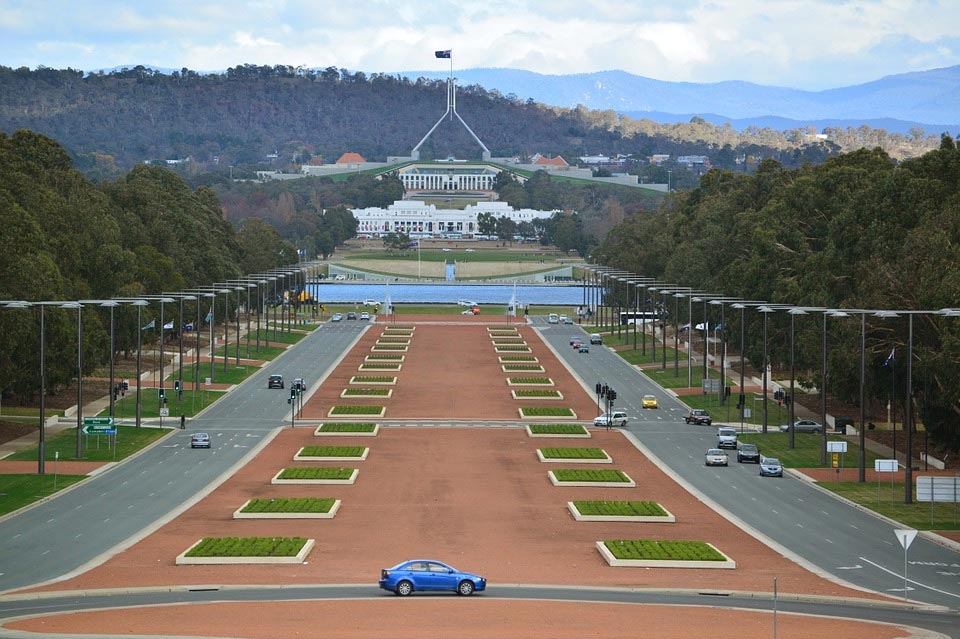 Cost Of Living In The ACT
One thing to consider when moving to the ACT is the low cost of living. The cost of living is one of the lowest in Australia, with everyday items such as coffee, groceries, clothes and beer amongst the lowest in Australia. The is a higher general standard of living as well, as the average wage in Canberra is a whopping $101,244, the highest in the country.
Housing is, of course, cheaper in Canberra when compared to Sydney and Melbourne as well as spending less on utility bills. It is still not the cheapest in the country, however. People in Canberra tend to spend more money than most other Australian's due to their higher incomes.
Top Things To Do In The ACT/Canberra
Questacon, because have you really been to Canberra if you haven't been to Questacon?
Pay your respects at the Australian War Memorial
Take a boat ride around Lake Burley Griffin
See some art at the National Gallery Of Australia
Look over Canberra at the Mount Ainslie lookout
Visit the National Museum of Australia
Pet animals at the National Zoo and Aquarium
Have a guided tour through the Australian Institute of Sport
Wine and dine around Canberra at one of their top restaurants
Top Places To Live In The ACT/Canberra
Usually, we would look at the best cities and towns to live in a state or territory. As the ACT only has one city, Canberra, we thought it would be better to do a deep dive into the cities best suburbs.
The Inner South of Canberra is home to Australian Parliament House and sits on Lake Burley Griffin. Its home to many of Australia's federal politicians and has a number of fancy and boutique shops. It houses eight suburbs and is one of the more expensive parts of Canberra to live.
The leafy district of North Canberra is known for its heritage housing. It is very close to the city and has big houses and small apartments spread throughout. Spread across 13 suburbs, it is known for a hipper, younger crowd than its southern counterpart, especially in the hip suburb of Braddon.
Woden Valley is the first of Canberra's satellite cities. Canberra was designed to have cities within the main city that were separate but also connected. Woden Valley is home to a large diplomate community and is spread across 12 suburbs. Belconnen is home to the University of Canberra and hence houses many uni students. The second satellite city and the most populated district in Canberra, it's also where the Australian Institute of Sports and Canberra Stadium is located.
Major suburban hubs include the areas of Gungahlin, Tuggeranong and Molonglo Valley. Gungahlin and Molonglo Valley are two of Canberra's newer suburbs and continue to grow. All three have mountain views and their own town centres. Tuggeranong has the second highest population in Canberra with around 88,059 people.
Call 1300 363 916 for a free quote