Moving To The Northern Territory (NT)
What Is It Like To Move To The Northern Territory (NT)?
Quick Quote
Northern Territory Introduction
The Northern Territory is one of the two mainland territories in Australia. Despite covering quite a large part of Australia, the population sits at just 211,945 as of 2015. In fact, the Northern Territory covers the third largest area of Australia but has the lowest population. This is due to the climate and conditions of most of the NT, with most of the territory being desert or the "red centre" of Australia.
Whilst being a scarcely populated part of Australia, it is also one of the most beautiful. National Landmarks such as Kakadu, Arnhem Land, Kathrine and of course, Uluru are the centre piece of the Northern Territory.
Being a territory means that the NT has some allowances for self-governance away from the federal government. However, this also means that a lot of the laws in the NT are not supported by the Australian Constitution. It also means that Northern Territory voters have less of a say compared to other Australian states.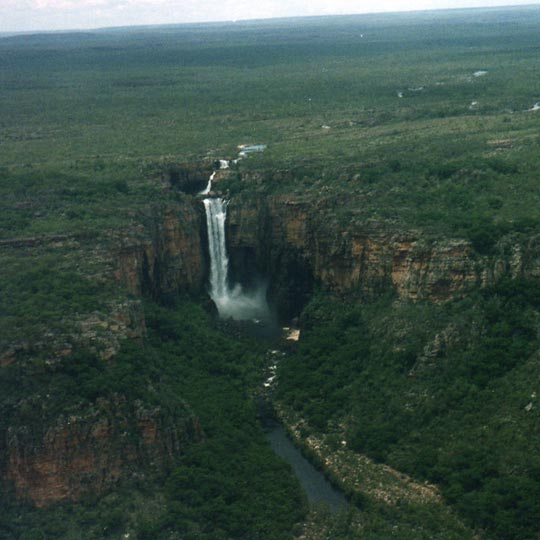 Northern Territory Relocations
Palmers is currently one of the only removalists that are helping move people to the Northern Territory. With our NT connections, we can get you and your family moved to the Northern Territory in no time!
The Northern Territory's major city of Darwin is one of the most isolated in Australia with the closest Australian city being Adelaide. In fact, many Asian capitals are just as close to Darwin as Australian cities. We attempt to take the stress out of a big move to the NT by offering a full removal package, getting you from A to B in the quickest time possible.
The NT's Climate
The Northern Territory has two climate zones; the tropical top end and the red centre or central Australia.
The top end of the Northern Territory, where Darwin and Kakadu are located, generally has a wet and a dry season. The wet season, from November till April, usually contains monsoon rains, storms and high humidity levels around 80%. The average temperature highs for this season are 33 degrees with lows of 25.
The dry season from May till October is characterised by warm sunny days and cooler nights with the coolest weather in May till July. Temperatures range from 21 to 31 degrees in this period, with the colder months averaging 17 to 23. Humidity is much lower as well, sitting around 60%.
The red centre, which container Uluru and Alice Springs, is a semi-arid area with four seasons. Summer (Dec till Feb) has temperatures ranging between 20 to 35 degrees, while winter (June till Aug) has averages of 3 to 20. Spring and autumn are usually in-between, with warm days and cool nights. Temperatures in this area can be extreme with 40+ degree heats in summer and 0 degree nights in winter.
Working In The Northern Territory
The Northern Territory has a number of job opportunities for skilled workers. There are lots of natural resources available in the Northern Territory which helps create mining jobs but has seen housing prices rise. With a number of government contracts and developments happening in the NT, skilled trades people are needed to help complete these works.
There are a number of tourism jobs in the Northern Territory especially around Uluru and the many national parks.
If you a professional or business person, the NT's close location to Asia makes it good for exporting and importing as well as developing close relationships with Asian companies. As Asia grows, so will the opportunities for businesses in the Northern Territory.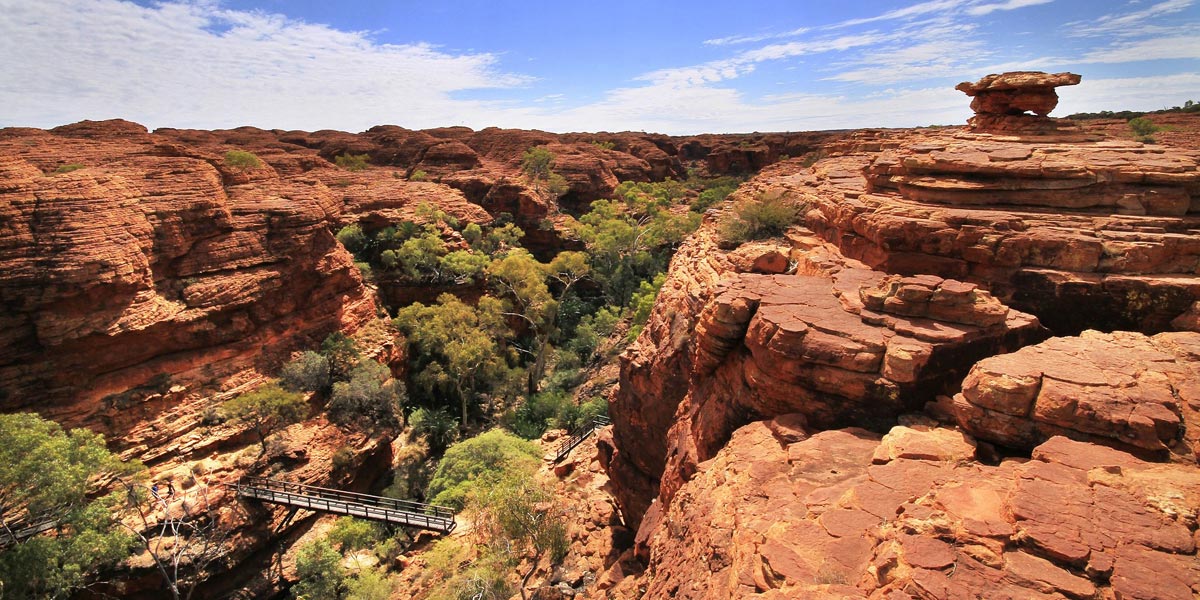 Cost Of Living In The Northern Territory
Due to its isolation, it can actually be quite expensive to live in the NT. A coffee can cost $6, with general items such as groceries and clothing costing more due to freight costs. With the banning of plastic bags, you can be forced to pay more for bags to carry your things if you forget reusable bags.
Higher prices for goods drag up prices for services as people need to earn more money to live. So, services from doctors to plumbers have higher costs than other places in Australia. This isn't just in isolated rural areas either, Darwin's distance from other major cities means it's expensive to live there as well.
There is also a housing shortage in the Northern Territory with many people moving up to work in the mines, military or on government projects. However, while housing prices are expensive, they are cheap when compared to other major cities in Australia.
Top Things To Do In The Northern Territory
Visit one of Australia's greatest landmarks, Uluru
Explore one of Australia's largest and most diverse national parks, Kakadu
Canoe through Katherine Gorge
Pay a visit to the Devils Marbles in Karlu-Karlu
Take a guided tour through Desert Park in Alice Springs
Swim under waterfalls at Litchfield National Park
Experience Aboriginal Australian culture in Arnhem Land
Hike around the soaring rock domes of Kata Tjuta/The Olgas at sunset
Feed a crocodile on Adelaide River near Darwin
Where Are The Best Places To Live In The NT?
The two major centres in the NT are Darwin and Alice Springs. While these are the two biggest cities in the Northern Territory, they are nothing when compared to most cities with Darwin being the 15th most populated city in Australia and Alice Springs the 50th. So, there is much more of a local and country town vibe when compared to most cities.
Towns around national parks can provide a great opportunity for tourism jobs and offer an, even more, local feel with great sights to boot. Depending on the sort of climates you're looking for, you can move to tropical or arid areas.
Businesses would more than likely want to move to Darwin considering its strategic position close to Asia. It also has the highest population by far with 71,347 people living there. Other places are much smaller, with the 10th most populated town, Jabiru, having only 1,775 people.
Top Northern Territory Cities By Population
Darwin
Alice Springs
Palmerston
Katherine
McMinns Lagoon
Nhulunbuy
Howard Springs
Tennant Creek
Yulara
Jabiru
Call 1300 363 916 for a free quote