Moving To Queensland (QLD)
Moving to Queensland? Get information on relocating from Palmers!
Quick Quote
Queensland Introduction
Queensland, known as the "sunshine state", is the 2nd biggest and 3rd most populated state in Australia. It is a diverse state, with beautiful coastlands and hot, humid inland areas. It is also home to one of Australia's greatest natural wonders, the Great Barrier Reef.
Queensland has many large cities with Brisbane being the biggest. Queensland's capital is the 3rd largest in Australia and sits on the Brisbane River and coast. Most of Queensland's population lives on the coast due to the climate and closeness to the ocean. The hot temperatures inland and up north also means that people tend to live in the south of the state.
Queensland is a great place to live if you have an active lifestyle, with national parks, beaches and outdoor areas galore! A relaxed atmosphere is another thing you'll find in Queensland, as you'll quickly learn from the casual attire many Queenslanders adopt.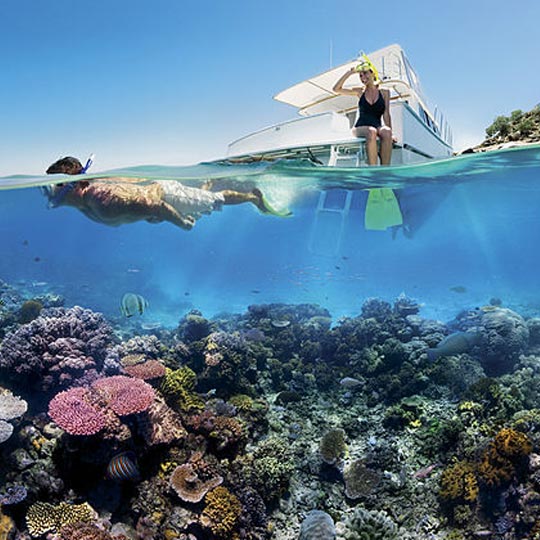 Queensland Relocations
If you are thinking of moving to Queensland, Palmers offers an all-inclusive relocations package. We have helped thousands of customers move to Queensland. We'll go the extra mile for our customers, ensuring that no matter where you move, your things are delivered in the quickest time possible.
There are a number of great cities to move to in Queensland. Depending on the lifestyle you are after, you can find a city or town to live in.
Climate In Queensland
Beautiful one day perfect the next.
Due to its size and scope, Queensland's climate varies greatly across the state. The far north gets very hot and humid in the wet season while warm, dry winters. Temperatures reach 31 degrees with 75% humidity. Hotter still is the central west which experiences the hottest temperatures in the state, occasionally reaching over 40 degrees.
Moving south, temperatures in the south-east are similar to the north-east but are generally cooler. Finally, the coast to the south where most people live has some of the best weather in Australia. Summer months usually reach between 21 – 29 degrees with winter months being between 11 – 21 degrees. This area includes major cities such as Brisbane, The Gold Coast and Noosa.
Working In Queensland
Queensland has 9 of the 25 most populated cities in Australia, providing great opportunities for workers, businesses and investors. The main industries are agriculture, tourism and mining. Many other industries are growing in Queensland with businesses incentives offered by the state government including the Hot DesQ initiative for startups and a $40 million Business Development Fund.
Queensland is currently (2017) looking to bring more skilled workers to the state. They are hoping that business incentives along with fewer taxes for both businesses and individuals will see a steady growth. Traditional industries provide job opportunities for unskilled workers including fruit picking and the huge tourism industry.
With a growing economy and great opportunities for businesses and individuals, Queensland is a great place to move for work.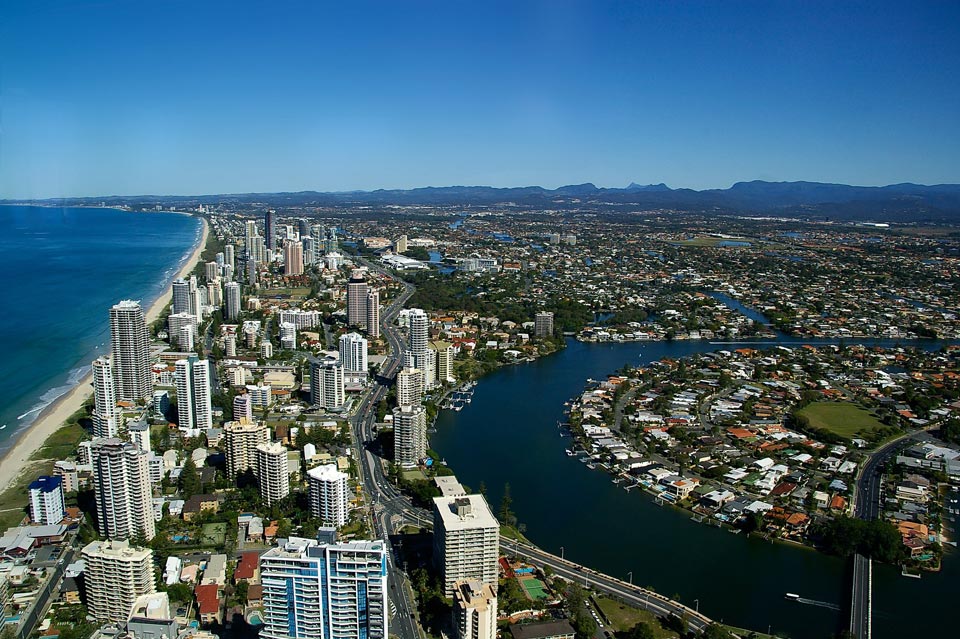 Cost Of Living In Queensland
Compared to the rest of Australia, Queensland has a relatively good cost of living. Different areas of the state can cost more, up to 33%. The further north you go, the higher the prices. It is creeping up in major urban areas but remains lower than Sydney, Melbourne, Perth and Darwin.
Renting and buying a home in Brisbane is much cheaper than the first and second biggest cities in Australia, making it an attractive option. Median house prices in Brisbane sit around $490,000. Also, Queenslanders pay less tax compared to Victorians and NSW. Public transport is the most expensive in Australia but is extensive and runs regularly. Costs for motorists are rising, however, with increased tolls and registration as of 2017.
Top Things To Do In Queensland
Swim and snorkel at the Great Barrier Reef
Sail and stay at the Whitsundays Islands
Ride the roller coasters at one of the big theme parks on the Gold Coast
Take a surfing lesson at Surfers Paradise
See some Australian wildlife at Brisbane's Lone Pine Koala Sanctuary
Visit the Daintree Rainforest, one of the oldest in the world
Watch some whales in Harvey Bay
Explore Noosa and its beautiful national parklands and everglade
See wrecked ships on beautiful beaches on Fraser Island
Best Places To Live In Queensland
There are a number of great places to live in Queensland, especially the many coastal cities that line the Queensland coast.
If you're moving for work in industries such as advertising or finance, then Brisbane and the Gold Coast areas are probably your best bet. These places will have more jobs available in these more global and connected industries, but there are other places in Queensland that could also provide job opportunities.
If you're looking for a more relaxed and laid back feel, Sunshine Coast (Noosa), Cairns and Tamworth as smaller cities but still have all the services of the bigger cities. There are many towns along the coast that will have a great opportunity for work in tourism, especially near the Great Barrier Reef.
Inland Queensland provides an opportunity for farming with wide open spaces, though goods and services can cost more due to freight.
Most Populated Cities In Queensland
Brisbane
Gold Coast / Tweed Heads
Sunshine Coast
Townsville
Cairns
Toowoomba
Mackay
Rockhampton
Bundaberg
Hervey Bay
Call 1300 363 916 for a free quote