South Australia Introduction
South Australia is a diverse area mainly made up of arid and semi-arid areas known as The Outback. The coast offers a much more green and Mediterranean vibe compared to SA's centre, with many beaches and national parks.
Adelaide is the biggest city in South Australia and the fifth biggest city in Australia. It was recently voted the fifth most liveable city in the world. It has a vibrant culture, with more bars and restaurants per person than any other city in Australia. Set upon sandy beaches and rolling hills, it is easy to see why Adelaide is the most sort after city in SA.
Adelaide is home to two of the most well-known and best wine regions in Australia; the Barossa Valley and Coonawarra. South Australia provides approximately half of all wine produced in Australia. If you are moving to South Australia, you will soon become well versed in wine, sampling some of the best drops in the world.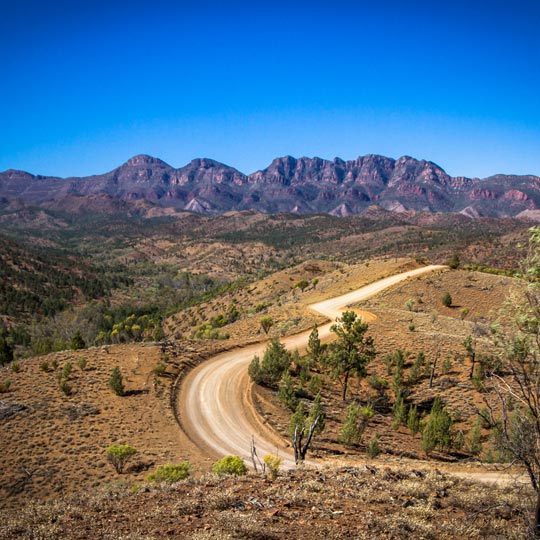 South Australian Relocations
When you are moving to South Australia you will need a removalist who is experienced with interstate removals. That's where Palmers Relocations comes in. We offer our experience in interstate removals to our customers to provide a completely stress-free removal.
If you're thinking of moving interstate to SA, Palmers can handle your full move; from picking up and packing you your belongings to setting up your new home in South Australia. Moving to South Australia is a big move so make sure choose Palmers Relocations to ensure your move goes down without a hitch!
SA's Climate
If you are moving to South Australia, it is most likely that you will avoid the hot desert areas for the more Mediterranean and coastal cities. Areas to the north such as the Flinders Range can get extremely hot, especially in the summer.
Rain fall is usually reserved for the southern parts of the state, with Adelaide getting almost 1000 millimetres more than the desert areas. There are few serious threats in terms of extreme weather, through bush fire and drought can occur in the summer months.
Adelaide has the lowest humidity of all the major cities in Australia. So, whilst it can reach a scorching 40 degrees on occasion, it is a dry heat. In summer, the average temperature tends to be around 23 degrees with the maximum average being around 28. The average temperature for the colder month July is 11 degrees with lows of 8. All and all, Adelaide has very comfortable temperatures year-round.
Working In South Australia
South Australia has had two decades of economic growth and provides an opportunity for city and regional work. In fact, 50% of exports come from regional areas and the other 50 from urban areas. SA has an abundance of natural resources including uranium, iron, copper, gold, nickel and mineral sands. SA is also a leader in renewable energy with 50% of the state now getting their electricity from renewable energy. These are two of the primary industries in South Australia. Other industries that are growing in the country include; the tech industry, service industry, health and exports.
Adelaide isn't a huge city like Sydney or Melbourne so no matter where you are living, you are never too far from the CBD. For this reason, Adelaide has a good work life balance. Many industries are still up and coming in Adelaide so there aren't as many jobs as many bigger cities. But there are advantages, especially in terms of starting your own business. There are many skilled employment opportunities in various sectors such as health, trades, resources, engineering and management positions.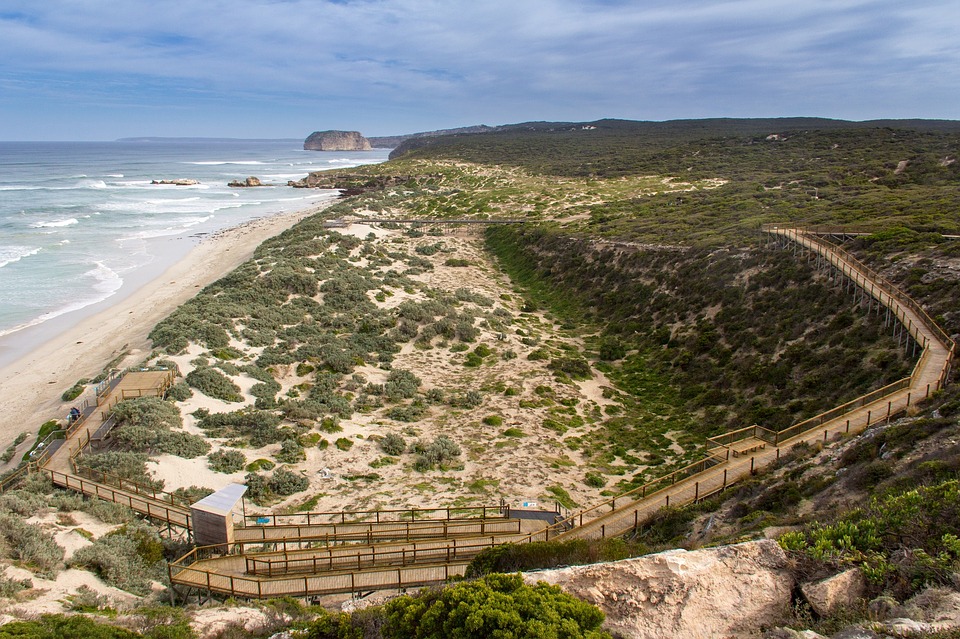 Cost Of Living In South Australia
Adelaide is one of Australia's most affordable cities. In fact, it costs about 21% less to live in Adelaide when compared to Sydney and Melbourne. Many goods and services are cheaper in Adelaide. The best part about living in Adelaide is that the rent and housing prices are much lower than many Australian cities.
South Australia as a whole is a cheap state to live in when compared to most Australian states. In fact, the only cheaper state is Tasmania!
Top Things To Do In South Australia
Tour the best wine country in Australia, The Barossa Valley
Visit Flinders Range National Park
Spend a few nights on Kangaroo Island
Travel along the longest river in Australia, The Murray River
See the Outback at Breakaways Conservation Park and stay in Coober Pedy an opal-mining town
Pay a visit to Mount Gambier and visit the Blue Lake
Drop in on Brighton Beach
Explore the Adelaide Botanic Garden's
Go down to the Great Australian Bight
The Best Place To Live In South Australia
Adelaide is obviously the main place people think of when they move to SA. But there are many other places to live in South Australia that can provide a great quality of life for you and your family.
Perched on blue lake, Mount Gambier is a great city to live, with a lively tourist industry due to the many natural wonders around the town. If you are looking for warm temperatures, Coober Pedy is in the Australian Outback and offers job opportunities due to tourism.
There are a number of coastal towns and ports which provide a more relaxed lifestyle away from overly touristy areas. Places like Port Lincoln, Port Augusta, Baird Bay and Smokey Bay provide for a quieter living situation whilst still being coastal. Then there are the wine growing areas such as the Barossa Valley which can provide a great place to live and work.
The main draw card for South Australia is Adelaide. The city of churches is big enough to be a city and have a number of job opportunities, while still being smaller than a lot of other cities in the world. With beaches, cultural events and heritage buildings it is definitely the liveliest city in South Australia.
Most Populated Cities In South Australia
Adelaide
Mount Gambier
Gawler
Whyalla
Murray Bridge
Stirling-Bridgewater
Mount Barker
Port Lincoln
Port Pirie
Port Augusta
Call 1300 363 916 for a free quote