Introduction to Victoria
There are approximately 5.6 million people calling Victoria their home being the second largest most populated state in Australia. More than 70% of the total population of Victoria resides in Melbourne. Victoria is Australia's smallest mainland state. This means that all regional centres are all within easy reaches such as Bendigo, Geelong, Ballarat and Albury-Wodonga all within a few hours' drive.
Melbourne has built a reputation for being the premier host of sporting events, entertainment and the arts with a cosmopolitan lifestyle and a strong sense of community. It has a great café and bar culture, with the city littered with places to have a beer or coffee. This has made Melbourne Australia's cultural hub, with several government policies making Melbourne a lively place to live.
Victoria currently experiences the highest growth rate of all the states and in 2016 was responsible for 97,300 of the 104,600 new jobs created in the country. Known as the "garden state," Victoria has rolling hills, national parks, beautiful vineyards and fantastic coast lines. With Melbourne also often holding the title as the world's most liveable city, it's easy to see why people are flocking to Victoria.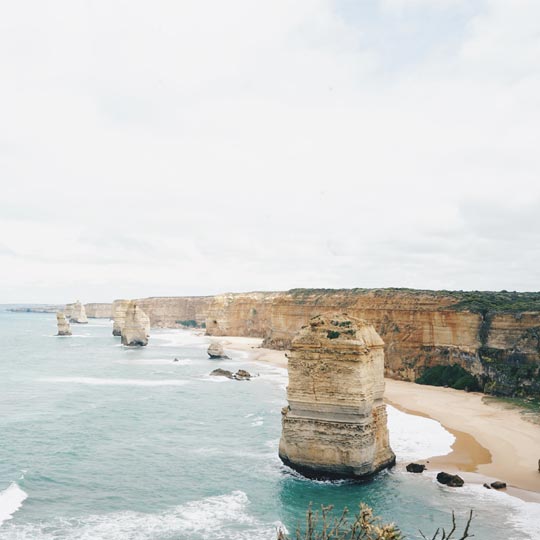 Relocating to Victoria
When relocating to Melbourne or any of the other major centres of Victoria, it is important to use a removalist who is experienced with interstate removals. That's where Palmers Relocations comes in.
We provide stress-free and seamless removal services offering a single provider model. With Palmers, you will receive a door-to-door solution utilising only our own staff and service standards.
Moving to Melbourne is a big move, so ensure you choose Palmers Relocations – the experts in moving families interstate.
Victoria's Climate
Victoria, like most of Australia, has different temperatures across the state, though it is smaller than the other Australian mainland states. The top of the state is semi-arid and can get very hot in the summer months. Then there's the Victorian Alps and other mountain ranges that reach freezing temperatures in the winter but also provide Australia's best skiing.
Victoria's capital Melbourne can have quite volatile weather and it is often said you can have four seasons in a day. Summer usually sits between 14 and 25 degrees with highs of over 30. Winters can be colder compared to other Australian capitals, sitting between 6 to 14 degrees.
Melbourne also isn't particularly as rainy as many think with around half the rain of Sydney or Brisbane. Its reputation of having volatile weather, however, is very true, with rain clearing to a blue sky in the space of a few hours.
Working And Employment In Victoria
As we mentioned just before, Victoria as seen the highest job growth in Australia over the past year. With Australia's second biggest city and a number of industries to be involved in, Victoria is a great place to move if you're looking for work.
Industries that have seen the biggest growth in employment include; health, finance, science, tech, education and training, construction and retail.
Melbourne is a global city and a great place to set up a business. More and more services are required in the growing Victorian capital so it is a great opportunity for small to big business owners to develop Melbourne locations or move their business. World class infrastructure and a supportive government make running a business a great option.
Part-time and casual employment are also available across the state, especially in Melbourne's cafes, bars and restaurants.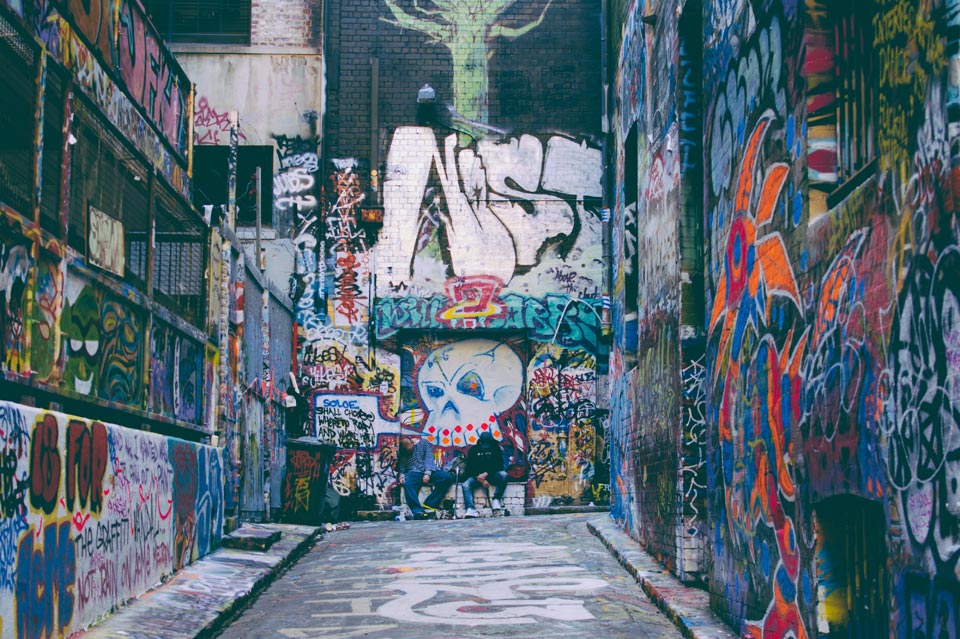 Cost Of Living In Victoria
Victoria sits behind NSW as the second most expensive state, mainly due to the high cost of renting or buying a house. While general items are also expensive, many other Australian cities have higher costs for general everyday items such as groceries, coffee and clothing. Housing is the big driver of the high cost of living many experiences in Victoria.
Regional Victoria can be much cheaper than Melbourne in terms of housing. With good access to freight and shipping routes, goods stay at a similar price compared to the bigger cities as well.
Melbourne has good public transport including trams, buses and trains. City trams and buses are free if you catch them within the CBD. A pint of beer costs around $10 and a coffee would set you back around $3.50 for a medium.
Top 10 Thing's to do in Victoria
Drive down the great ocean road and stop in on the 12 Apostles
Enjoy a spa day at the Peninsula Hot Springs
Indulge in wine and cheese at the Yarra Valley
Watch an AFL game live at the Melbourne Cricket Ground (MCG)
Drink coffee at in one of Melbourne many laneway cafes
See the penguin parade on Phillip Island
Use the free city trams to explore Melbourne
Climb up and share a drink at a rooftop bar
Eat cake and explore St Kilda beach
Shop at the enormous Queen Victoria Market
Best Places To Live In Victoria
If you're moving to Victoria for work, one of the major urban centres would be your best bet. Melbourne comes out on top, with a large population and bustling CBD. Move varied jobs and opportunities will be available in Melbourne. With climbing housing prices, it can be quite expensive.
If the price doesn't matter too much to you places such as East Melbourne, South Yarra and Docklands are highly desirable. Also close to the city are Fitzroy, Carlton, Brunswick and Richmond which provide a more hip lifestyle.
If you are looking for a quieter life in a smaller town, there are many beautiful places to choose from including; Walhalla, Kyneton, Birregurra, Port Fairy, Bright/Mt Beauty and Wilsons Promontory/Tidal River.
Most Populated Victorian Cities
Melbourne
Geelong
Ballarat
Bendigo
Mildura
Shepparton
Wodonga
Warrnambool
Traralgon
Wangaratta
Call 1300 363 916 for a free quote