It wasn't too long ago that Tommy Tiernan responded to claims that the Irish Economy crashed due to excessive spending by stating "If we hadn't spent all that money, then the good times, wouldn't of been the good times". Working in the International Relocation business now for over 15 years, I always wondered why I relocated so many Irish expats to Australia but never home to Ireland. Actually, it was anywhere but home, with Irish families moving from Australia to New Zealand, the United States, Canada or Asia. My role (at Palmers Relocations) has now moved more Emigrants back to Ireland in the last 9 months than in my previous 9 years!!! With Ireland's unemployment dropping below 8% in April of this year I can see why.
Our data shows that more people are relocating to the west coast of Ireland and regional areas than Dublin and the east coast. A strange trend indeed, especially when considering the Irish Times are reporting the strongest economic recovery is in Dublin with unemployment being the highest in the midlands. Even if this is the case, it is clear the economic growth is spreading across the nation. The port of Cork for example has seen an increase of more than 2 million tonnes of freight in the past 12 months. Whether it be the cost of inner city Dublin rentals, or choice of lifestyle, it is evident that the boost in the economy is being seen right across Ireland with more families choosing Cork, Killarney, Tralee, Limerick, Galway and right up to Donegal to make a home.

The good news for emigrants is that ESRI recently reported that emigrants can expect to earn on average 7% higher wages than their peers who never left. This is mainly due to overseas experience being a major factor for potential employers. Once the decision has been made to relocate home, the next step and often the hardest one is organising to ship your possessions. The good news for returning Emigrants is that these days many moving companies organise everything for you including your transfer of residency (TOR), customs forms and other relevant documentation.
There is al lot of common misconceptions out though amongst the Irish Community. Let's dispel a few of these:
1. My friends got a container sent over there for $4,000.00 AUD?
I am sorry to tell you this; but your friends haven't told you the full truth or may not even be aware of it yet themselves if their goods haven't arrived. Freight to the port of Cork or Dublin for a 20ft container is on average $2,300.00 AUD and you still need to consider the loading costs, transport costs, port fees and customs fees once you get to Ireland. A more realistic budget is $7,000 to $8,000 with all things included. It is always best to choose a provider who will give you an all-inclusive price door-to-door and most importantly, get it in writing!!!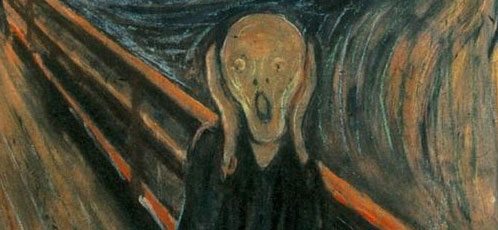 2. So how can I save money when relocating?
You can share a container. This method of shipping commonly known as "groupage" refers to consolidating a shipment with multiple consignments to save individuals on the overall shipping costs and is priced on volume and not weight.
Groupage or shared containers however also have their pitfalls which include lengthy delays in receiving your good and increased customs clearance fees due to the process being much longer for Irish customs to sort through. Overall though for smaller shipments, this is the best means of saving a few dollars.
3. Can I load the goods myself?
You can, but I wouldn't recommend it.
Many Irish expats looking to save a few bucks utilise these self-move products such as the "move-cube" without fully considering the underlying issues.
Not all people are expert packers for example and this can lead to damages which may have otherwise been avoided. The other catch here is customs. When your goods are not packed, and declared by an authorised provider, it can lead to lengthy delays and charges by Irish customs. You will find the labour component of moving a rather cheap one so best to call in the experts.
4. Insurance
I cannot stress enough, insure your goods. It's not just about loss or damage to your valuables but also about covering yourself should another container fall off the vessel. That's right… under maritime law if a container falls off the vessel then all other occupants of the vessel are actually responsible for payment to compensate the occupant of the other container. Its commonly known as the General Average Clause.
5. Relocating Tools
This is always a contentious issue with tools being an expensive item to acquire in Ireland of the same quality. There is no full-proof means of avoiding VAT charges but here are a few ideas to help minimise and reduce VAT charges:
Don't just move tools. You have a better chance of claiming these are for around the home and personal use if you also move personal effects (furniture, clothing & electrical)
If asked "all your tools are really old" and that said, take them out of the original boxes !!
6. Motor Vehicles
Relocating cars is a very easy process. You just need to consider the insurance and whether or not it suits your needs and will be practical when back in Ireland. A V8 lowered ute is probably not the vehicle of choice.
Just make sure you have no finance on the vehicle owing, owned the vehicle in your name for at least 6 months and have the registration / insurance papers also in your name to avoid VAT.
Another handy tip is to make sure the company who is moving your vehicle is also the one who will be clearing this through customs. This way you know who is responsible and know where your vehicle is being stored.
For further information, you can contact Kieran of Palmers Relocations at kieran@palmersrelocations.com.au