Moving home can be one of the most exciting times of your life, but it can also be a very stressful time with lots of items and procedures to keep track of. One thing you want to make sure of is that, should the worst happen, your belongings are insured. Many of those looking to move home choose to take out something called goods in transit insurance. But what exactly is transit insurance and do you really need transit insurance when moving home? We've pulled together our complete guide on all things transit insurance to help you make the right decision when moving home.
What is Transit Insurance?
Transit insurance is a type of insurance taken out specifically for those moving home. Otherwise known as goods in transit insurance, transit insurance covers your belongings during the moving process to ensure that, should anything unexpected happen, your possessions will be covered. This is particularly ideal for longer moves where uncertain roads may risk damaging belongings but is also useful for shorter moves to protect your belongings no matter what should happen. Insurance for household goods in transit covers the entirety of your house move whilst your belongings are on the move.
How Does Transit Insurance Work?
In most cases, home contents in transit insurance covers the cost of replacing your belongings should something happen during your household move. This can include items such as replacing a piece of furniture, ornaments or even sports equipment if they become damaged or are stolen during your home move. Transit insurance may also give you the market value of your belongings should anything happen and usually covers items such as household furniture and personal belongings that may be transported during a usual home move. For specialist items, you should always consult with your moving specialist to find out the right option for moving your belongings to ensure the right service is used.
Although goods are always packaged with the utmost care by professional household movers, unexpected circumstances can often arise in even the best of moves so it is important to prepare your move for anything life may throw at it. Goods in transit insurance will usually cover damage, theft and accidents during your move to protect your belongings, whatever happens so is particularly useful for longer distance moves.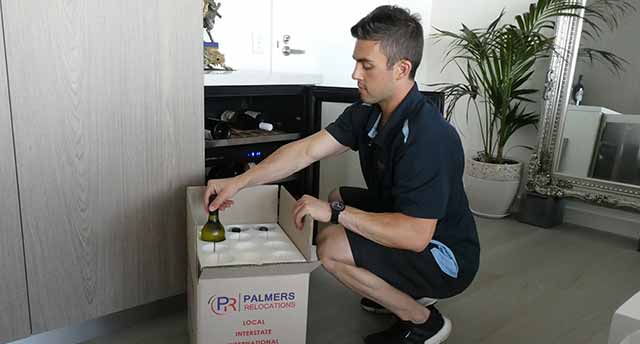 How Much Does Transit Insurance Cost?
If, like many people moving home, you decide to take out this type of insurance, you may be wondering how much transit insurance costs. The cost of transit insurance for your move will usually depend on a few factors specific to the type of move you are undergoing and its size. Transit insurance costs can also vary, of course, between providers and the type of household transit service they provide. You'll usually be asked a few questions by your provider before being given a transit insurance quote. Some questions you may be asked include things such as whether you will need the transit insurance to cover just the house moving process or if you would like it to also cover storage of your items if needed. For example, if you are moving out of your current home before your new home is ready, transit insurance can also cover the time your household goods are in storage.
Typically, one of the biggest influences there may be on the cost of your transit insurance is the type of household removal you will be having. For example, will you be transporting your goods by sea, air or land freight? It is important to get the right type of transit insurance to cover your home move to ensure you are covered for every eventuality specific to your move type. One thing it is always worth checking for any type of household move is if your transit insurance will cover the current market value of your household items or the replacement costs of those items if needed. 
Finally, your transit insurance costs will depend on the size and scope of your house move. If you will be moving home internationally, for example, you will need to purchase international transit insurance which will differ in price from local transit insurance costs. The costs of your goods in transit insurance may also depend on the size of your house move. If you are moving a few boxes, for example, this may have a different cost to moving an entire household.


Do I Need Transit Insurance to Move House?
When asking yourself the question of do I need transit insurance to move house, it is important to think about the worth of your household belongings. If the worst should happen, would you be able to easily replace your items or would the cost be too much? Above all else, alongside using a reputable moving company, transit insurance can provide you with complete peace of mind for your move. Knowing that all of your belongings are covered no matter what takes the worry out of moving your household belongings and makes for a more stress-free relocation whether you are moving across country or simply moving a few houses down the street.
Are you thinking about moving home and ready to look at your options? At Palmers Relocations we offer a wealth of house moving services for any size move. Whether you are moving to Sydney or moving to the UK our professional moving services are here to help.
To talk to our team about home moving options for you and your family or to even discuss an office relocation, contact our team online or by calling 1300 363 916 now.