Interstate
Moving Services
Palmers Relocations offer expert interstate removals across Australia, from all major cities to small country towns. Call us today on 1300 363 916 to book your interstate move.
Interstate Movers in Australia

Moving to another state can be a stressful process. But with Palmers Relocations, you can turn it into a pleasant experience. Trust our team of experts with proven relocation expertise to handle your move smoothly.
At Palmers, we offer a comprehensive range of services tailored to meet your individual needs and requirements. Whether you require a full door-to-door moving service or a customized solution, we've got you covered. Our extensive network of branches and partners across states and territories ensures that you receive the same quality service upon delivery as you did upon uplift.
We understand the importance of personalized support throughout the moving process. That's why we assign an experienced home relocation consultant and move manager to every client. They will guide you step by step, providing you with the information and assistance you need. We take pride in the fact that 80% of all interstate moves we carry out come from repeat customers or recommendations. It's a testament to our dedication and expertise in interstate moving.
Don't hesitate to contact our friendly team today for fast answers to your questions. We are here to help you make your interstate move a seamless and stress-free experience.
What Interstate Removal Services do you offer?
Our award-winning interstate removals service offers everything you need to ensure you and your family successfully settle into your new home and city. From our professional packing teams to the assembly of your furniture upon delivery, you can rest assured your are in good hands.

Door to Door Removal Services
READ MORE
We pack and move our interstate customers' goods and personal effects through our own network of offices and trained removals personnel.
Traditionally, we at Palmers Relocations provide this transport via the rail network between capital cities using secure shipping containers. This method of transport ensures your goods arrive safely and on time whilst removing the many risks associated with driving heavily loaded trucks such as uneven roads, sudden braking and driving fatigue.


Wrapping of All furnishings
READ MORE
We take care to wrap every single item or furnishing in high-grade moving blankets during your interstate move to ensure safe transit throughout the removal process and avoid damage.


READ MORE
We wrap all fabric items such as lounges, mattresses and chairs in brand new plastic coverings to ensure they remain clean during the moving process.


Packing Materials & Service
READ MORE
At Palmers, we are proud to offer redesigned, international shipping quality standard range of recyclable and sustainably sourced packing materials.
From standard boxes, to book, wine, art & mirror cartons, TV boxes, port-a-robe and much more. Everything you need to prepare your household items for transit. 
You can pack your household yourself or ask us to do it for you for stress-free relocation. 

Dismantling & Reassembling of Furniture
READ MORE
We take care of dismantling all furnishings as required for safe transit. This includes beds, tables and bookshelves. Everything we dismantle during your local removal will be reassembled with care by our professional interstate movers.


Short & Long Term Storage Options
READ MORE
We provide a range of short and long term storage solutions. From self-storage units, to crates, modules and shipping containers.
These containers are loaded and sealed onsite, removing the need for double handling of your goods and safely stored in one of our Palmers owned storage facilities.
We also offer to store cars, bikes, boats and much more. For more information and pricing, please call our team. 

READ MORE
Upon delivery, our friendly teams will unwrap your furniture and place in the desired room of your new home, allowing you to settle in and enjoy your home with everything in place as desired.

READ MORE
To elevate our client moving experience, we offer various services for our client convenience: 
– Storage Solutions (self-storage units, crates, containers) 
–  Car, Boat & Motorcycle Transport
–  Pet Relocation
–  Exit Home Cleaning Service 
–  Premium Valet Unpacking
–  Transit Insurance
For additional information or fast answer to your questions, contact us today. 
Moving Interstate in Australia
Find out more about moving to another state by clicking the guides below.








You Are in Good Hands.
Palmers, Since 1980.
At Palmers, we ensure a friendly and professional moving service for each and every one of our customers. Read our customer reviews for local, interstate, and international relocations below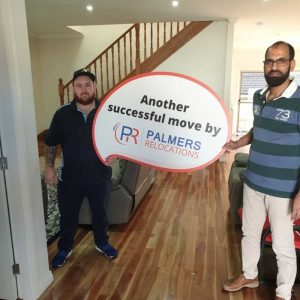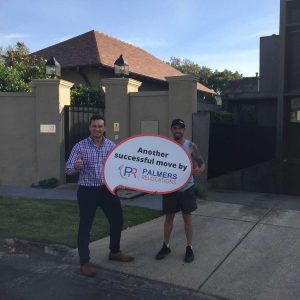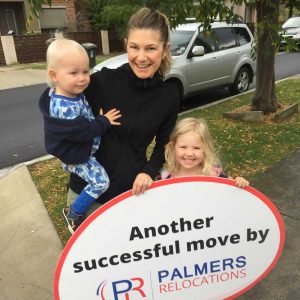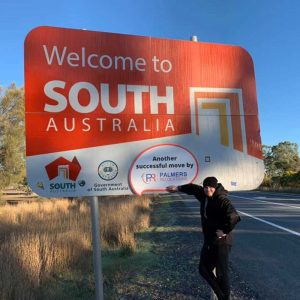 Do you come to my home to assess and quote for interstate moves?
We certainly do. Contact our office to arrange an obligation-free appointment with one of our interstate moving consultants who can assess the size/volume of your move and best method of transportation.
What if our new home isn't ready for delivery?
This is no problem at all. We operate our own storage facilities nationally and can hold your goods for several days, weeks or even longer if required.
Do you pack the boxes or do we?
At Palmers Relocations, we operate our own specialist pre-packing teams who can assist you with the full interstate packing process. This includes individually wrapping all the items we pack into boxes for safe transit as well as the use of cartons specifically designed to protect breakables, televisions and artwork as well as port-a-robes for hanging clothing.
Alternatively, we can supply these boxes in advance for our clients to pack their belongings themselves and we will arrive to load everything into trucks and deliver to your destination.
Are you insured/do we need insurance?
Whilst most interstate removal providers are covered by some form of insurance, it usually does not cover their goods in transit.
At Palmers Relocations we can provide a comprehensive removals insurance policy to cover our clients' goods against incidents or damages which may occur during the interstate relocation. For further information on insurance options available, please speak to your friendly move consultant.
Do you transport by truck or train/container?
When moving to another state or city within Australia, it is often a very long journey by road.
Fatigue, along with the added risk of sudden braking or uneven surfaces, can lead to unwanted damages occurring during transit.
To ensure our clients' goods are protected during their interstate removal, we choose to relocate our clients' goods through the rail network of Australia in shipping containers. This network services all capital cities and major regional centres offering a faster, safer and smoother transportation solution for our clients whilst ensuring a fresh moving team at both uplift and upon delivery.
Do you do backload?
'Backloading' refers to a client tagging on to another booked moving service to save on costs.
The problem with this outdated method of transport is that should there be a delay for any reason by a third party (delayed pickup, delayed delivery or shipment size) it has an ongoing effect on your own shipment.
Thankfully, Palmers Relocations offer regular services between our national network of offices allowing for shipments of all sizes without the reliance on 'backloading' trucks.
When you book a removal with Palmers Relocations, we make sure that we go above and beyond to make your relocation as stress-free as possible.
Trust The Palmers difference