An Introduction to Victoria
Victoria, one of Australia's Southeastern states, is home to a wide range of areas popular with those moving within Australia. The state of Victoria is most known for the Great Ocean Road, a stunning drive through the coast to the incredible Port Campbell National Park, passing by the famous 12 Apostles. Nicknamed the 'Garden State', you'll enjoy rolling hills, beautiful vineyards, fantastic coastlines and national parks when moving to Victoria.
As Australia's second most populated state, you'll find a wide range of attractions and entertainment options when moving to Victoria as it acts as Australia's cultural hub.
When moving to Victoria, one of the most popular or well-known places to live and work is Melbourne, home to more than 70% of the total population of Victoria. Having been named the world's most liveable city a number of times, a number of people have made the move to Victoria in recent years.
What to Expect When Moving to Victoria
Known as Australia's sporting capital, Victoria is home to the Australian Open, Australian Grand Prix and the Melbourne Cup. Moving to Victoria, you can expect fantastic hiking spots, positive economy and unique culture. As Australia's smallest mainland state, all of the regional centres of Victoria are within easy reach of each other.
Living in Victoria is a vibrant and colourful experience with a wide range of museums, performing arts centres, galleries and more to see as well as an eclectic café and restaurant scene.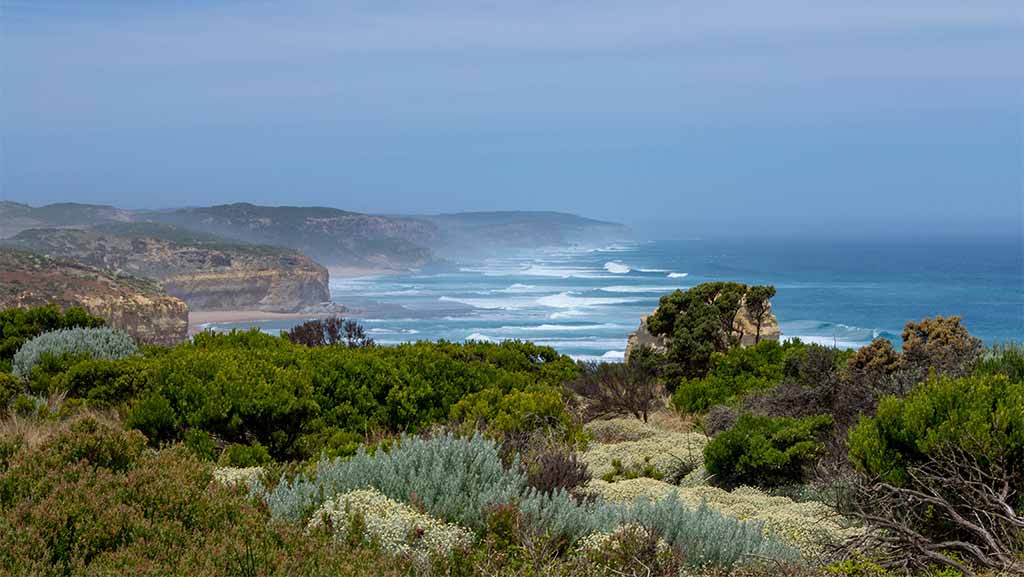 Climate in Victoria
If you are moving to Victoria, you will find that like most of Australia, it has different temperatures across the state, though it is smaller than the other Australian mainland states. The top of the state is semi-arid and can get very hot in the summer months. In contrast to this, the Victorian Alps and other mountain ranges reach freezing temperatures in the winter but also provide Australia's best skiing.
One of the most popular places when moving to Victoria is Melbourne. Victoria's capital city Melbourne can have quite volatile weather and it is often said you can have four seasons in a day. Summer usually sits between 14 and 25 degrees with highs of over 30. Winters can be colder compared to other Australian capitals, sitting between 6 to 14 degrees. Melbourne also isn't as rainy as many think with around half the rain of Sydney or Brisbane. Its reputation of having volatile weather, however, is very true, with rain clearing to a blue sky in the space of a few hours.
Cost of Living When Moving to Victoria?
Although Victoria sits behind NSW as the second most expensive state, this is mainly due to the high cost of renting or buying a house. While general items can also be expensive when moving to Victoria, in particular Melbourne, many other Australian cities have higher costs for general everyday items such as groceries, coffee and clothing. Melbourne has good public transport including trams, buses and trains. City trams and buses are free if you catch them within Melbourne's central business district. 
If you are looking for a cheaper alternative to moving to Melbourne, moving to regional Victoria can be much more affordable in terms of housing. With good access to freight and shipping routes, goods also stay at a similar price compared to the bigger cities.
A pint of beer will cost around $10 whilst a coffee would set you back around $3.50 for a medium.
Working in Victoria
Victoria is currently experiencing the highest growth rate of all of Australia's states and has been responsible for a large number of new jobs created in the country. If you are moving to Victoria for work, now is a great time to take advantage of this with its large and varied job market.
Industries within Victoria experiencing the most growth include; health, finance, science, technology, education and training, construction and retail meaning those who move to Victoria have a large base to choose from. World-class infrastructure and supportive government make moving your business to Victoria a brilliant option whilst part-time work is also available for those studying in Victoria or just getting on their feet.
Best Places to Live in Victoria
If you're moving to Victoria for work and haven't yet secured employment, moving to one of the major urban centres would be your best option. Moving to Melbourne offers a large population and bustling central business district as one of the main areas to live in Victoria. A wide range of varied jobs and opportunities will be available in Melbourne. However, with climbing housing prices, it can be quite expensive.
Areas such as East Melbourne, South Yarra and Docklands are highly desirable to move to in Victoria. Also close to the city are Fitzroy, Carlton, Brunswick and Richmond which provide a more eclectic lifestyle.
If you are looking for a quieter life in a smaller town when moving to Victoria, there are many beautiful places to choose from including; Walhalla, Kyneton, Birregurra, Port Fairy, Bright or Mount Beauty and Wilsons Promontory or Tidal River.
Most Populated Victorian Cities:
Melbourne
Geelong
Ballarat
Bendigo
Mildura
Shepparton
Wodonga
Warrnambool
Traralgon
Wangaratta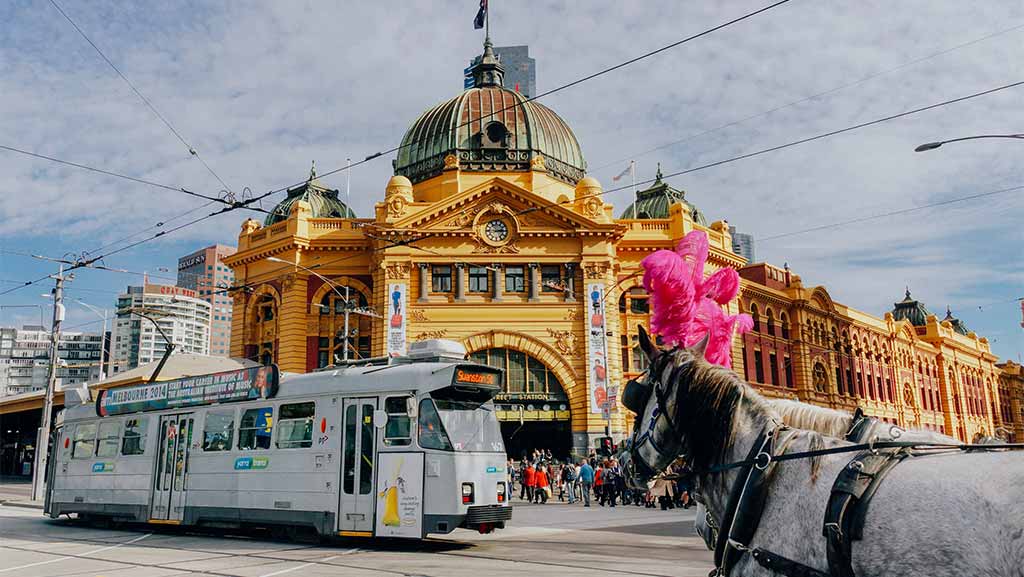 Top Things to Do in Victoria
Check out our list of top things to do for those moving to Victoria.
Drive down the great ocean road and stop in on the 12 Apostles
Use the free city trams to explore Melbourne
Enjoy a spa day at the Peninsula Hot Springs
Indulge in wine and cheese at the Yarra Valley
Watch an AFL game live at the Melbourne Cricket Ground (MCG)
Shop at the enormous Queen Victoria Market
Drink coffee at in one of Melbourne's many historic laneway cafes
See the penguin parade on Phillip Island
Climb up and share a drink at one of the rooftop bars
Eat cake and explore St Kilda beach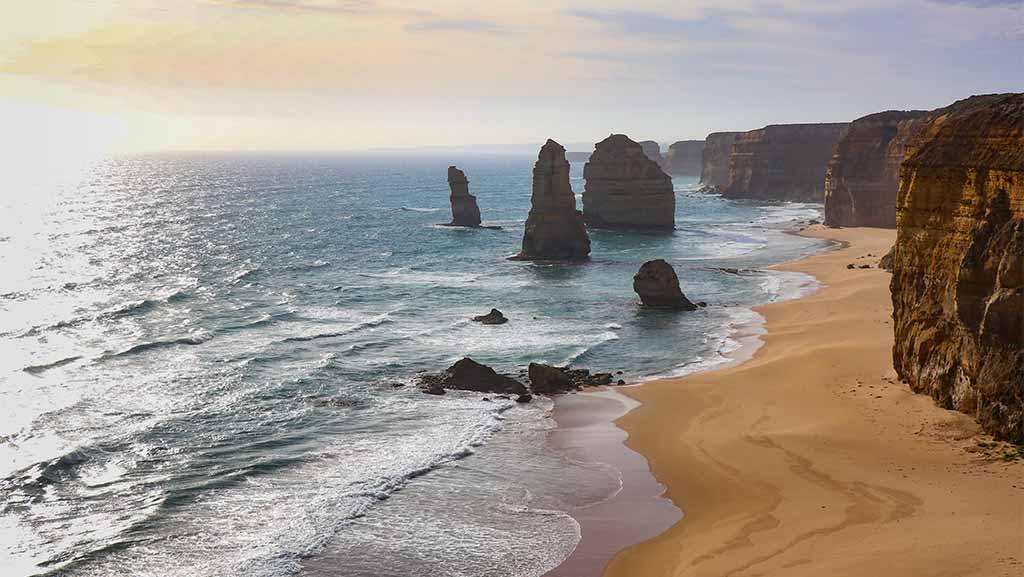 Palmers Relocations Services to Victoria
Our interstate relocation services to Victoria include:
– Door-to-Door service
– Shared container options
– Direct shipments
– Sea and Air Freight
– Car transportation
– Fixed price quotations
Get your free quote today for a full interstate removal to Victoria.
When you book a removal with Palmers Relocations, we make sure that we go above and beyond to make your relocation as stress-free as possible.
Trust The Palmers difference