Don't worry, you're not alone, most tenants across Sydney feel a shared sense of anxiety when the end of lease comes around. If you aren't planning on staying, then you have a lot on your plate, from finding a new place to organising your bills, it's easy to neglect giving your place the thorough clean it needs in order to get your rental bond back.
If you're planning on moving home and want to save money on a cleaning service, we've put together a cheat sheet for cleaning every room in your house or apartment, focusing on the same things that your land lord will be looking at, giving them no reason not to give you your full bond back.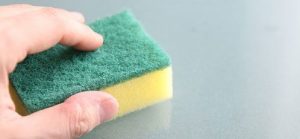 Before you start on the floor, pull your focus to the walls. Many tenants forget to give the walls a good clean and it can cost them come inspection time. The floor will most likely get messy while your cleaning out the place, so we can focus on that last.
With the walls, take a good look for any scuff marks near any furniture or appliances. If they don't wipe off with a sponge, touch them up with a thin layer of matching paint, filling any holes with putty and sanding any bumps. Pay close attention to parts of the wall were picture frames or pieces of art were hanging.
Spray and wipe all windows on both sides, checking for any build up on the windowsill.
Now let's go room by room and make sure that everything is up to scratch.
Bathroom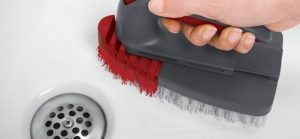 It's time to put on the rubber gloves and take care of the nitty gritty first, leaving the easy cleaning for later. If you're using strong chemicals for cleaning, you may want to cover your nose and mouth so you're not directly breathing in anything harmful.
Scrub the inside of the toilet with the toilet brush and some disinfectant, and then wipe down the exterior.
Spray glass cleaner on the shower doors and mirrors, removing any visible water stains. After that, scrub the tiles in the shower, removing any mildew or unwanted visible build-up, along with the sink, counter and cabinets.
Kitchen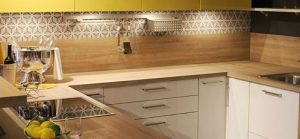 Now that the bathroom's out of the way, it's on to the kitchen we go.
The most important part of the kitchen is the stove and its surrounds. Most likely the stove would have been there when you moved in, and over time collected a lot of food and grease.
Take apart any loose pieces of the stove top if possible and use grease cleaner on each part, thoroughly. If the stove can be moved, take it out and give the floor and surrounding cabinet walls a quick wipe down. Use proper oven cleaner when scrubbing the interior to avoid any damages.
Once the oven and stove are taken care of, wipe down any counter tops, keeping an eye out for stains. Clean the inside of every drawer, removing any clutter or silverware trays and really giving it a good scrub, you'd be surprised how nasty they can get.
Living Room and Bedroom.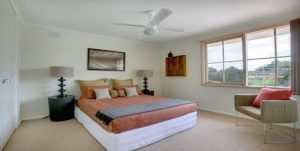 Now that the bathroom and kitchen are looking spic and span, it's time to focus on the bedroom and living area. If you haven't already moved out your furniture, be sure to get under every couch, bed and chair with the vacuum to save you from a nasty surprise on moving day.
Give any closet space a good dusting, as well as light fixtures, shades and cupboards. All of these build up a heap of dust if you don't pay attention, so give them some decent attention.
Floors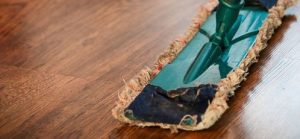 Check all carpeted areas for stains and apply stain remover as you go. Vacuum the carpet appropriately, paying attention to the corners where build up often occurs. If there are any stubborn stains, consider steam cleaning the damaged area.
With floorboards and tiles, sweep the surface area first, removing any dirt and dust while checking for scuff marks and wipe them as you go with suitable cleaners that won't damage the wood or ceramic depending, paying extra attention to doorways.
Once you have swept and removed any scuffs, mop the floor for a final once over, again, using suitable cleaning materials for delicate surfaces.
If you have an outdoor yard or balcony, be sure to give them a good sweep, removing leaves and dirt and mowing any grass to a neat length.
There you have it, your house or apartment should be looking as good as new. For a finishing touch, before the inspection deodorise each room in case of any odours. While you may have gotten used to a certain smell, it's the first thing someone new will notice when they walk in.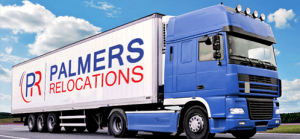 By following this guide you should have no problems in receiving your full rental bond back. If you're located in Sydney and are moving to a new location, whether it be locally around Sydney, Interstate or internationally, Palmers Relocations have you covered. We have a wide range of fast and affordable relocation services which have helped thousands of clients settle into their new home with ease.
Give us a call now on 1300 363 916 for a friendly chat about your moving requirements and how we can be of assistance in making it as stress free as possible.