Source : CBC News
Every day, more and more customers are becoming victims of fly-by-night moving company scams, charging outrageous fees for unprofessional services. The problem is apparently not exclusive to Australia, with news reports surfacing all over the globe telling horror stories of stand-over tactics used by these dodgy companies.
Recently, an expose was done by Canadian news station, CBC, in which they documented the shocking behaviour of certain Canadian moving companies. Unfortunately, these problems are alive and well in Australia, making it more important than ever that customers do their research
Here's the news story below:
Source : CBC News
As you can see, it's a problem that affects countless customers on a daily basis, costing them hundreds, sometimes thousands more than initially agreed upon.
As we mentioned, this unfortunate problem isn't exclusive to the overseas market. Similar dodgy businesses operate every day in Australia and make their money from stand-over tactics and blatant robbery.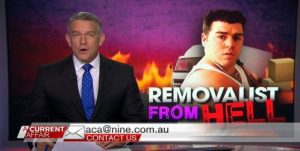 Recently, A Current Affair covered an fly-by-night removalist company who not only charged an arm and a leg for their services, but never even returned the customers belongings, leaving them with empty pockets and an empty house.
From my personal experience in the industry, these companies are more common that what you would hope. Our customers have shared their nightmare previous experiences with us, about companies who have held their household belongings at ransom for extra cost by springing them with ridiculous sur-charges on the day that were never agreed upon.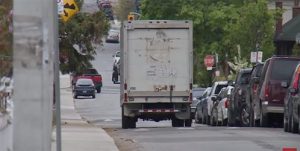 Source : CBC News
As the video states; do your research. Simply taking a few minutes for a company you are considering can save you from a scenario like the one above. Find in depth customer reviews, make sure they are regulated and most importantly, don't fall for too-good-to-be-true prices, because more often than not, they are.
Demand a written estimate, BEFORE the day of the move. In an ideal situation, you will have a fixed costbefore the movers arrive at your home, allowing you to have peace of mind throughout the entire process. Any deposits and surcharges should be paid before the move, preventing any pressuring situations arising on the day when cash is requested.
If you can, use your credit card for all payments, as you can request a charge back from the bank if you fall victim to a scam or unethical business practices, which wouldn't be possible using cash.
Contracts and Insurance agreements should be signed and agreed upon before the move. Request that along with any deposits required that a contract is to be signed with insurance agreements and another other terms and conditions that you may have discussed to ensure thy happen on the day.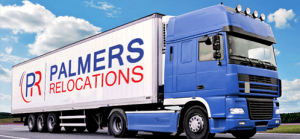 For a removal company you can trust to have your best interests at heart, call Palmers Relocations today. We boast a long list of satisfied national and international customers and are a proud member of the AFRA (Australian Furniture Removalist Association) which regulates the industry for both company and consumer protection. You can reach us on 1300 363 916 for a chat about your moving requirements or by contacting us online.