When you are thinking of relocating your household goods and personal effects, one of the most important questions is the type of shipping container you require to fit in all your belongings as well as fitting in with your budget. The problem is, it is not that easy to picture how much you can fit inside a shipping container.
To help you figure this out below is an outline of some of the options we offer at Palmers Relocations:
We have 4 options available:
20 ft shipping container
40ft standard shipping container
40ft high cube shipping container (slightly higher than a standard 40ft container)
Depending on the type of shipping container, you can have space for the house contents of up to a 5+ bedroom house. Yes, it is larger than you can think.
With the quick reference guide below, you will have practicals information about the different freight containers and how much space you have for your move.
Before we start, here is a pro tip: 1 cbm = 1 standard fridge or 7 standard boxes
20-foot container capacity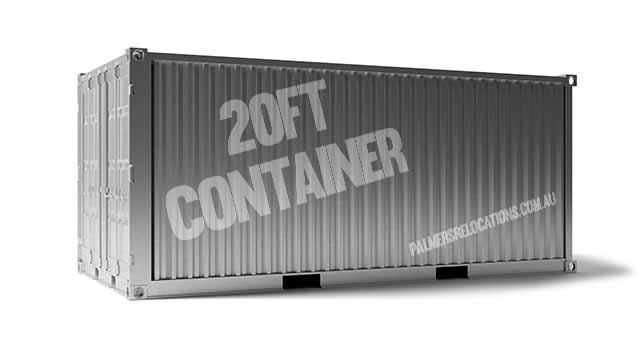 First, here are the dimensions of a twenty-foot container:
External length: 6.056 m
External width: 2.438 m
External Height: 2.592 m
Usable Capacity: 32.6m3
As a general rule, a 20ft shipping container holds up to a standard 3 bedroom home with a maximum of 30 cbm. How much you can squeeze into a twenty-foot container will mostly depend on how your furnishings are packed and most importantly loaded which is why selecting a professional packing and loading team is so important.
Below a diagram of what you approximately can fit into a 20ft container:

Image Source: sirelo.com.au
40-foot container capacity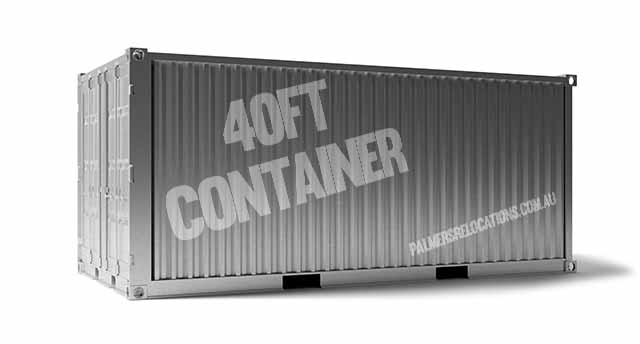 If a 20ft container seems a little too small for your needs or you would like to also add in a vehicle,  we Palmers Relocations offers 2 types of 40-foot containers being the Standard and also a high cube option which is slightly taller offering additional space.
| | | |
| --- | --- | --- |
| Dimensions | 40ft container | 40ft high cube container |
| External length | 12.19 m | 12.19 m |
| External width | 2.44 m | 2.44 m |
| External Height | 2.59 m | 2.89 m |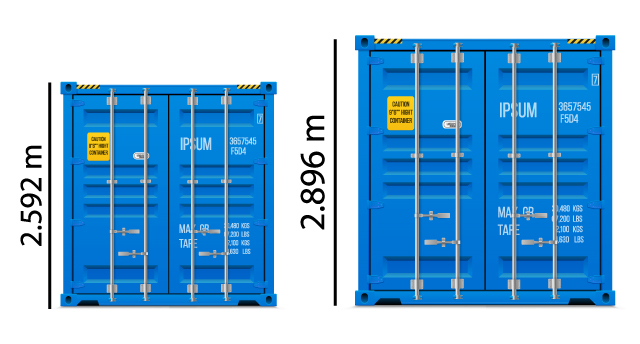 In a 40 foot container, you can pack up to a 5 bedroom home (maximum 60 cbm). The additional height space in the high cube shipping container allows you to ship up to 6 + bedrooms house (maximum 72cbm).
As mentioned earlier, often clients use the additional length of the 40ft container to also include a vehicle for shipping.
Here is what you can expect to fit in a standard 40ft container:

Image Source: sirelo.com.au
How does the pricing work?
The cost of shipping a container varies depending on the size, items to be loaded (household goods/vehicles and of course your final destination.
How to determine your needs?
Whether you need a 20-foot or a 40-foot container, they both offer safe and secure options.
If you have any questions on the type of container you need, we offer a free in-home consultation to assess your volume and discuss the best options for your move.