Mobile Storage has quickly become an industry standard, taking the hassle and effort out of storing your belongings. While self-storage lockers are great for some, most find the travel and cost to be too much of a hassle, so we found a solution. Basically, your storage locker is brought to you and it is taken to a storage facility when you have finished packing it, ready to be delivered back to you or another address when the time comes.
No longer do you need to hire a truck or expensive trailer to transport your belongings to a storage facility. Mobile storage makes it not only more convenient, but will save you truck loads in transportation hire. If you're planning on moving home or just need to declutter the home or office, we've put together a comprehensive guide of mobile self-storage and why it's perfect for you.
Mobile Self-Storage Is Affordable
Mobile self-storage service are actually cheaper than the inconvenient older method of self-storage where you are required to transport your goods to an on-site locker which could be a far distance from your property. A mobile storage locker can be delivered to your property and if you require assistance, for a small fee it can be packed and unpacked for you. As your mobile unit is so versatile, it can be stored at our facility with other lockers in a cost effective way, rather than taking up locker space which is more expensive and as many people have said, far less convenient.
Perfect For Moving Home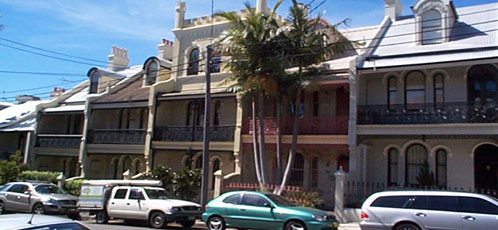 Moving home can be overwhelming for Sydney families, especially if they haven't moved in the past. Mobile storage has eliminated the stress from moving by taking away the dreaded moving day. No longer do you have to wake up early and frantically pack everything onto a truck, then unpack it later in the day. With mobile storage you are given 7 days to pack your container the exact way you want it packed so that there's no confusion when you have to unpack, which you also have 7 days to do at your leisure. The weather-proof and fully secure mobile container is delivered and picked up in a punctual manner, ensuring everything runs smoothly and to your schedule.
Many families and businesses pack their locker with belongings that they wish to store at the back. This means that after they have unpacked the belongings they need for their new home, the remains are kept in the locker and taken back to the storage facility for as long as necessary without having to make separate arrangements. If you prefer to have your container professionally packed, that is an option that Palmers provide as we aim to take as much stress away from moving families and businesses as possible.
Perfect For Decluttering Your Home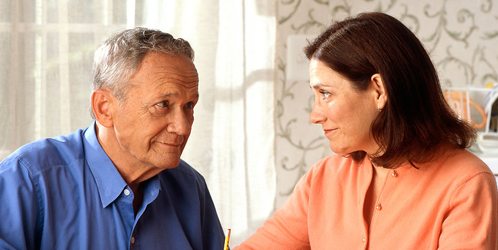 If you find that your home or business is cluttered and disorganised, or you are doing some renovations, mobile storage is an ideal solution to your situation. In regards to decluttering your home, your container will be on your property for you to pack at your leisure, allowing you the time you need to make decisions and redecorate your home, without rushing you.
Many of our customers use mobile storage when their kids move out of home and they wish to redecorate or renovate their rooms into a home office or gym without throwing out their children's possessions. While the unit is on your property it is fully secure one you've locked it. The mobile unit is completely weather proof and made of high grade aluminium and steel to ensure that your belongings are safe. Once you've packed your unit, it will be transported to our highly secure facility where you can access it or have it delivered wherever you like when the time suits you.
If you are renovating your home or business and need to clear out bulky furniture or delicate items, mobile storage is perfect for a short term and cost effective solution. You can pack your container with your furniture and have peace of mind that everything is safe from the renovation, while having access to it on your property if you need it. We can arrange a long term stay for your container if need be although your property should have the suitable space required.
Whether you are moving home or just need to free up some space due to a renovation or you kids moving out of home, mobile self-storage is the ideal solution for you. Mobile storage takes away all of the hassle and higher prices of self-storage facilities. Our mobile self-storage service has allowed countless Sydney families have stress free moves while saving them money and the high pressure of moving day. If you're moving home or want to know more about how mobile storage can be of use to you, give us a call on 1300 363 916 today for a friendly chat and a free quote.