Moving out of home as a student is an important part of growing up and gaining independence. Whether your moving out with friends, your partner or just by yourself, being properly prepared is the key to leaving home while studying.
Finance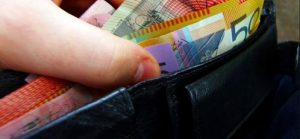 The most important factor to consider is cost. How much can you afford? Will you be splitting the bills with housemates? Where can you afford to live? Are utilities included? How much is your internet bill?
These are all questions you need to answer before you start looking for places. If you find a place out of your price range and fall in love with it, it can leave you knocking on your parent's door after a just a few months.
Instead, put together a realistic budget and find a suitable property in a suitable location. Prices in Sydney vary from suburb to suburb, so be sure to look around before making a decision. If you go to university in the city, you can take advantage of Sydney's public transport and move to an affordable suburb while still being able to get to class on time.
Location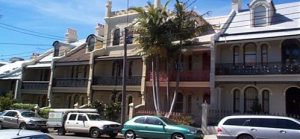 The inner west is becoming a popular destination for Sydney students. Suburbs such as Marrickville, Newtown, Stanmore, Mt Druitt, Erskinville and Petersham have become student hot spots due to their access to public transport and affordable rent.
By moving away from the expensive Eastern Suburbs, you can enjoy more space with less cost, while still remaining close to the CBD, with access to both the train line and the light rail system.
To get an up to date list for which location suits your budget, Realestate.com.au has a great neighbourhood tool which you can easily use here.
The big move
You've planned your finances, you've found a place within your budget, now it's time to plan the big move.
If you're moving large items such as your bed and furniture, you may want to hire a professional moving service for convenience. Palmers Relocations specialises in residential relocations and can make life easy for you on the big day and avoid the need to call in favours from friends and plan multiple trips.
At Palmers, we have use a collect-and-store system where we provide you with a secure, lockable box to fill with your items. Once you have packed your things, we will pick up the container and safely transport it to your new location.
If you require storage. after your move, to leave space in your parent's home, Palmers also offers cost effective storage solutions. Just take what you need from your container and the rest can be stored at our secure location for both short and long term periods, with easy access at any time.
If you require cost effective and reliable assistance with moving out of home, give us a call on 1300 363 916 and we will happily assess your needs and provide you with a free quote