An Introduction to Canada
Moving to Canada from Australia can open up a world of possibilities in one of the world's largest economies.
Known for its liberal values and captivating beauty, those moving to Canada can choose from ten unique provinces each with some of the best education systems in the world.
What to Expect When Moving to Canada?
Those moving to Canada from Australia can expect vast natural spaces renowned for their beauty, wide and varied wildlife and a fantastic mix of cultures with a melting pot of cultures from around the world. Over 1/5th of Canada has an immigrant background so there is a thriving expat community with Canadians being known for welcoming those from all walks of life.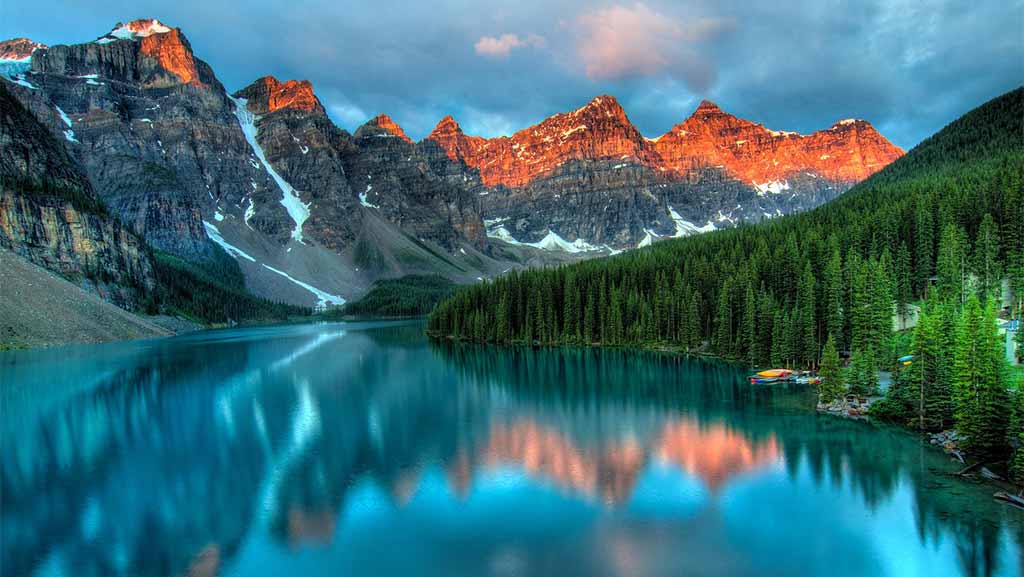 Language in Canada
Those moving to Canada will find that the country has two official languages, French and English. What is spoken will largely depend on where in Canada you are moving to. The vast majority of Canadians speak English so if you are moving to Canada from Australia you should experience no, or very few, language barriers in your daily life. The exception to this would be if you were moving to Quebec. Here French is the language generally spoken in daily life so it would be helpful to learn some key phrases before moving.
What Documentation is Required When Moving to Canada?
If you will be moving to Canada from Australia for more than six months you will need to apply for a visa. You will also need to apply for a visa if you are planning on moving to Canada for work. It can be easier to apply for a visa if you already have an offer of work in Canada. If you will be moving your belongings to Canada, you will also need documentation to prove that you have been resident in the country you are shipping from for at least 12 months, this could include things such as bank statements or utility bills among other paperwork. Your belongings must be accompanied by a detailed inventory of items in English or French upon your move to Canada from Australia.
Climate in Canada
Due to its size, Canada has a very varied climate. Many people moving to Canada will live along the U.S border which enjoys all four seasons with hot summers, cold winters and mild spring and autumn weather. Winters in Canada can be very cold with lows of around -25 degrees Celcius not uncommon and snow often found throughout. On the west coast, cities such as Vancouver and Victoria have milder, wetter winters whilst the Atlantic coast, with areas such as Nova Scotia, can be much colder.
Cost of Living When Moving to Canada
On average, the cost of living when moving from Australia to Canada is lower. Housing, fuel and entertainment costs among others are lower in Canada than Australia on average however you may find yourself paying around the same for basic groceries such as milk.
Working in Canada
If you are moving to Canada for work you will need to apply for a working visa. With a strong economy, areas such as Toronto, Vancouver, Ontario and British Columbia are popular areas for those looking to work in Canada with strong employment prospects. Whistler, a ski resort town near to Vancouver has a particularly large number of Australians living and working there. Popular industries for those moving to Canada to work include agriculture, energy, healthcare, manufacturing, retail, mining, tourism and fishing.
Healthcare in Canada
If you are moving to Canada you can apply for public health insurance, paid for through your taxes. This will mean that you will not have to pay for most healthcare services whilst living in Canada. Each province or territory has its own health insurance plan so if you have an emergency when in a different province than the one you will be living in, it is better to go to an emergency room rather than a walk-in which may charge for out-of-state access. Some people also choose to pay for their own private medical insurance which will be widely available on your move to Canada.
Best Places to Live in Canada:
Below is a list of the best cities to live in Canada for those moving from Australia, each city offers a good standard of living and a thriving international community.
Vancouver
Toronto
Calgary
Montréal
Ottawa
Ontario
Burlington
St. Albert
Boucherville
Edmonton
Top Things to Do in Canada
Canada boasts a wide range of things to discover for those moving from Australia, here are some of our favourites.
Discover the hot springs, pristine lakes and world-famous sights of Banff National Park
Ride a snowmobile or ski in Fernie
Take in the sights of Old Quebec, one of the oldest walled cities in North America
Experience the excitement of the famous Niagra Falls
Take in the views from Toronto's CN Tower and its 360 restaurant
Go shopping or grab a bit to eat in Old Montreal
Witness the polar bear migration of Hudson Bay
Hike Canada's Algonquin Provincial Park

Wander the beautiful Butchart Gardens

Take a walk hundreds of feet above the ground at Capilano Suspension Bridge Park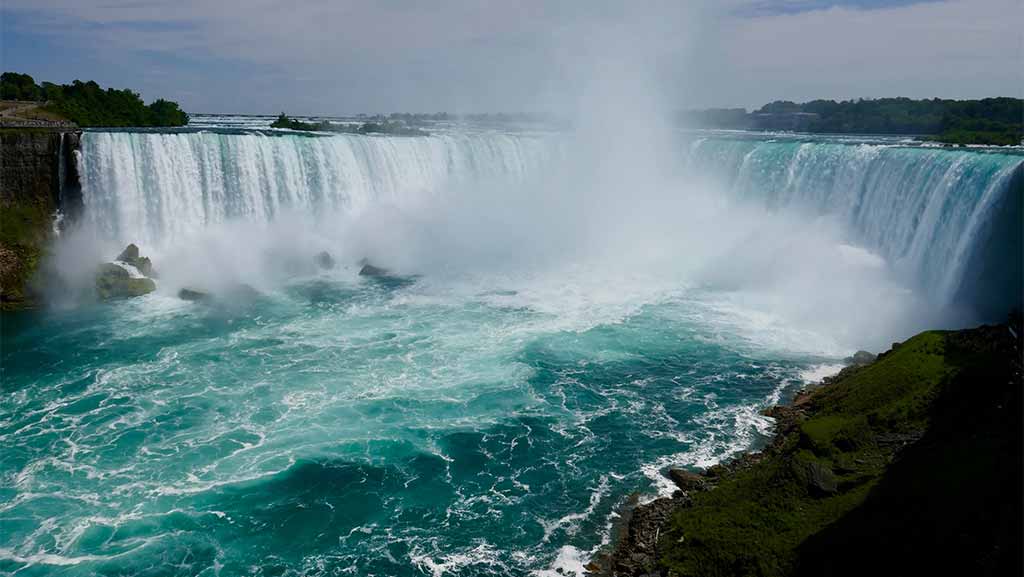 Palmers Relocations Services to Canada
Our international relocation services to Canada include:
– Door-to-door service
– Shared container options
– Direct shipments
– Sea and Air Freight
– Car transportation
– Fixed price quotations
Get your free quote today and get a full international relocation to Canada.
When you book a removal with Palmers Relocations, we make sure that we go above and beyond to make your relocation as stress-free as possible.
Trust The Palmers difference