With the constant advancement of technology, households around the world are becoming more and more decked out with the biggest and best TV's, computers and entertainment systems. When it comes to moving home, it's important to be extra careful to keep your electronics safe and working for their new destination.
With years of experience shipping electronics and other delicate items, we've put together a quick essential guide to properly packing and moving your electronics when moving in Sydney.
Read the Manual
As straight forward and obvious as this seems, usually the manufacturer will have advice whether in the manual or on their website for properly packing and storing their product. They know exactly how the product was built and what it can withstand when it's being moved. Taking a few minutes to do some research on your product can save yourself from problems down the track.
Pack them in their original boxes
If you don't already, start keeping the boxes that your electronics come in. Going back to trusting the manufacturer; if you pack your TV for example in the box it came in, it will have the appropriate styrofoam padding and shock absorption that it was originally shipped in, allowing for further safe travel to your new home. As well, it makes it easy to organise and know exactly where and what everything is, as the box is properly labelled.
Organise the Cords
Most electronics, at least for now, have atleast one cord to attach to a power source, and some even more cords for numerous outputs. When your moving a lot of things at once, it's easy to lsoe or confuse cords with other products. For this reason, keep a roll of masking tape with you and tape, and label each cord as you pack it, saving unessarcery troubleshooting when your setting up your appliances.
Extra Padding is great
If you are moving high-end electronics such as large televisions or delicate computer monitors, it's important to give them a bit more padding before transit. Wrap any monitor screens in a protective layer of bubble wrap or thick towel to provide an extra sense of protection from cracking. If your TV doesn't fit in a moving box and you don't have the original, be sure to wrap it securely in a storage blanket for the trip and keep it away from any larger items that could fall on it during transit.
Back up your Data
While it's important to practice safe methods of storing and moving your hardware, it's just as important to take precautions when storing and moving digital data. Be sure to back up any hard drives or SD cards from your camera onto a cloud service such as Dropbox, to give yourself peace of mind during the move. Things such as USB sticks can be easily misplaced during a big move, so taking the few minutes to back them up is well worth it in case they are lost.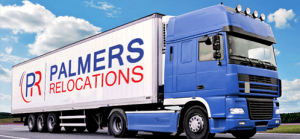 If you are planning on moving home or office and require professional and reliable storage and transport for your delicate items, be sure to seek professional assistance to avoid any accidents. For prompt and affordable relocation services, for both interstate and international destinations, Palmers Relocations have you covered. For more information and a free quote, head over to our Online Quote Form or give us a call on 1300 363 916