As businesses expand in the current global market, more and more jobs are being created all over the world. Companies are opening offices all over the globe to enter into new markets and expand their earning potential. If you are moving overseas for work, you may be worried about settling in to a new environment and learning to live in a different culture.
Fear not, here at Palmers Relocations, we've helped countless people move overseas and made their experience as stress free as possible, while picking up a few tips from our customers about settling into a new home along the way.
Go Online
The internet is the main way in which people socialise nowadays, so be sure to hop online before the move and start to establish yourself in local online hangouts. This includes local forums, Facebook groups and twitter conversations. By doing your research before you leave, you can avoid the culture shock of settling in once you arrive and have a bunch of activities planned for when you arrive.
Go out!
Once you arrive overseas, you can shut the laptop and go and socialise in person. Go out and find your local café's, restaurants and bars and start to socialise with the locals and begin to learn how things work in your new town. This will help you adapt to the culture faster, make friends and most importantly have fun! Try new things and make the most of your time in a new and exciting place.
Learn the Language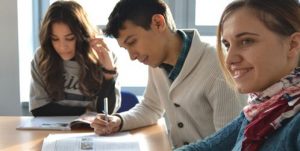 Before you leave for your new home, you may want to consider learning the basics of the language if you are moving to a non-english speaking country. Whether you take a short language course or learn online, having the knowledge allowing you to converse with the people in your new neighbourhood will make you feel much more welcome and comfortable. Once you can fluently communicate with the locals, you will become less isolated and have a much easier transition to your new environment.
Don't lose touch with friends and family
Living overseas is exciting and starting new relationships can take a lot of effort, which sometimes distracts you from the relationships you currently have with friends and family back home. With Facebook and Skype, there's always a way to communicate in real time. Be sure to make some time to keep in touch with friends and family so that you can maintain healthy relationships with the people who mean the most to you back home.
Seek out a Professional Relocation Service
When it comes to moving your possessions internationally, you should put your trust in the most reliable and highly recommended relocation professionals you can find. Here at Palmers Relocations , we have assisted countless globetrotters settle into countries all across the globe. We offer fantastic rates which cover a variety of services that are tailored for each individual customer's needs.
For more Palmers Relocations about how we can safely transport your goods internationally when you move, give us a call today on 1300 363 916 or head over to our Quote Page to receive a free no-obligation quote for your overseas move.