Unfortunately, the Australian removalist industry is not immune from unethical business practices. These fly-by-night services specialise in leaving customers with no choice but to pay hidden fees and charges while they hold your belongings.
More often than you would expect, honest customers are falling victim to stand-over tactics which certain moving companies use to charge more for the job. Sadly, it's not uncommon for removalists to load your items onto their truck and demand more money before they will unpack your belongings. For this reason, we've put together an important guide for those planning a household or business move, which will prevent you from going through this awful situation.
There are a few important steps that you can take before deciding a removal service, which will save you time, money and stress when you're moving home or relocating your business. By doing some quick research and asking for the right price, you can prevent yourself in being the victim of an unethical moving company.
Do Your Research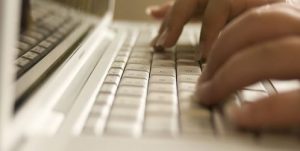 What used to be a time-consuming task, now can take just a few minutes. Proper research is vital when it comes to choosing a Moving Company. By following previous customer testimonies you can get an idea of what to expect from each service.
First thing's first, find out from their website, whether they are a member of the AFRA (Australian Furniture Removers Association). If the company is a member, they are professionally trained and fully insured for public liability and goods in transit. If they aren't a member, don't risk it. Move on to another company that is regulated for your protection.
Customer testimonies are the most useful tool when researching a moving company.Product Review is extremely handy when you're researching Aussie businesses, with plenty of reviews to help make your decision easier.
You are looking for businesses with the majority of Excellent reviews at a 4-star rating or above.
Take a moment to scroll through the written reviews to find a situation that is closest to yours, written by a previous customer with a 'Verified Purchase' label. Read about how they handled the job and pick up any hindsight from the previous customer to make your move easier.
Were they on time? Did they handle items with care? Did they hold true to their insurance?
These are simple questions that once answered, will allow you to make the right decision and avoid any shady companies that don't have you're best interests at heart.
Also, remember to check any bad reviews for validity. Did the "customer" actually use the service or was there a misunderstanding. Some people will review a business despite never using the service, sometimes competitors will even put false reviews up about a business.
Pricing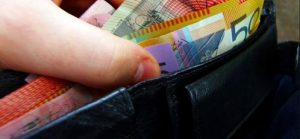 Most companies will often charge an hourly or even half-hourly rate for their services. While you could potentially save some money if the removalists work promptly and professionally, remember that they have an incentive to work slower as they get paid more.
The answer to dodgy hourly quotes that usually hide unexpected extra costs, is requesting a Fixed Rate.
Fixed Rates allow you to know the price of your move before the day, covering any issues that may happen on the day, such as traffic and moving awkward furniture which often slows down the process. It is also a mark of professionalism from the company that they quote you a price they know they can do.
If the company won't accommodate your request for a locked in fixed rate, don't waste your time and money dealing with them. Often, removalists will offer a too-good-to-be-true hourly rate to lock in customers, only to add absurd extra fees down the track. By locking in a fixed price you eliminate all stress and worry by having a set contract that protects you from these situations.
By properly researching a moving company and requesting a locked in fixed rate, you can protect yourself from scams and standover tactics from unethical removalists. Having high standards when it comes to the safety of your household items is the only way to avoid disappointment.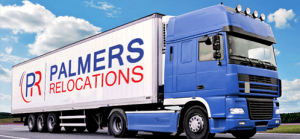 For a moving company that specialises in all areas of household and business removals, Palmers Relocations have you covered. We are an AFRA member and come highly recommended from a long list of Australian and international customers who have taken advantage of our competitive fixed rate removals.
For more information on how we can assist you with your relocation, or for a free, no-obligation quote, give us a call now on 1300 363 916 or contact us online