You've spent months planning and packing in preparation for your big move. Now that you have finally arrived to your new home the last thing you want to do is unpack your belongings. While it can be a tedious task, it's important to unpack as soon as you can, getting rid of any excess clutter from boxes and furniture in the wrong place.
Before we start, make sure you have the following items to make unpacking as stress free as possible:
Exacto Knife for Boxes
Plans for Each Room
Basic Tool Kit (Including Allen Keys for Beds)
Basic Cleaning Gear (Duster, Dustpan and Broom)
Inventory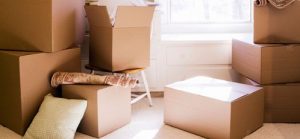 Once everything has been loaded into your new home, it's important to check the inventory list and check off that everything has arrived. Most reputable removalists will offer insurance on lost or damaged items so it's important to let them know if this unlikely situation arises.
Once everything is accounted for, it's time to put it where it all belongs. All of the bulky, hard to move furniture should have been put in its new place by your removalists, so now it's time to unpack the boxes.
Begin by placing every box in the room that the contents will stay. This is a good chance to get the kids involved as they may be getting restless. If the boxes aren't too heavy, get the kids to find their bedrooms contents and carefully bring them to their new home.
Kitchen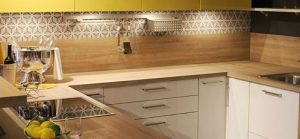 Now that everything is in the right spot, it's time to start unpacking. We're going to start with the kitchen first. The last thing you want is boxes of large appliances and sharp cutlery sitting on the kitchen floor for an extended period of time.
Unpack any pots and pans and plug in all major appliances and make sure that they are still working. Cutlery and smaller appliances can wait until you have settled in to be unpacked, although set aside enough kitchenware for the family to have something to eat in the short term.
Bedrooms & Bathroom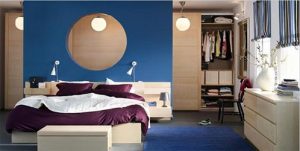 If you hired a professional removal service, all your heavy furniture should have been carried to it's specific room, giving you only a few small tasks to take acre of before the bedroom is fully unpacked. Go through each bedroom, one at a time and put each bed together. Once the beds are put together, everyone can make their own bed and unpack their clothes into their dressers.
After the bedrooms are ready, it's time to unpack your bathroom supplies. Unpack the most important items first such as medication, toilet paper, toothbrush and toothpaste and as well any shower products and towels.
Garage and Veranda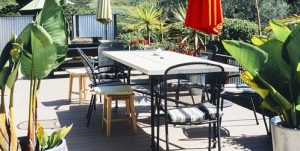 If you are moving into a more spacious home and have garage space and a veranda, you can leave these until last. Make sure that anything you are storing in the garage remains in their labelled box to avoid any damages or dust collection.
Try and de-clutter your veranda as soon as you get the chance. If it's at the front door where you and the family will be coming in and out of, be sure to move aside any large pot plants and BBQ's where they won't be tripped over or ran into.
For a professional team of fully insured removalists who specialise in prompt relocations for excellent prices, look no further than Palmers Relocations . If you are planning on moving home and need a reliable service, give us a call on 1300 363 916 now for a quick chat and a free quote.