By Shane Gallagher

If you are getting to the end of your working holiday visa in Australia and aren't ready to go home just yet, there are a few options you can take to extend your time in Australia and continue your travels.
The Working Holiday Visa (subclass 417) lasts for 12 months from your arrival. After this time period you have the option of a Working Holiday Extension for 12 months or applying for a sponsorship to work in a specialised field.
The most common working visa apart from a working holiday visa in Australia is the "457" Visa. This visa is widely used to sponsor skilled overseas workers while they live in Australia for up to four years.
A 12 Month Extension to your Working Holiday
The key to being eligible for a 2nd year extension to your working holiday visa is working for 3 months in a regional sector. Whether you decide to work in Fishing, Tree Felling, Animal Cultivation, Mining or most popular, fruit picking, once you have covered 88 days of regional work, your eligibility of a 2nd year visa increases.
While you are doing your regional work, be sure to keep all paperwork, bank statements, employer references and payslips to easily prove your working status to immigration services, to make the process as straightforward as possible.
Getting sponsored for a 457 Visa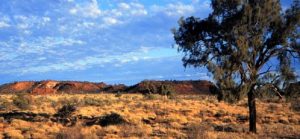 If you have a certain skill set that is desirable for an Australian employer, they may choose to sponsor you to stay in the country and work for them under the Long Stay, or 457 visa. Unlike the Working Holiday Visa, the 457 allows you to stay in the country for up to four years, bring your family to stay while you work, and also allows you to travel in and out of Australia as you please during the time you are working.
In order to be sponsored, you are required to have a high level of skills, specific to your industry, so much so that they require you over local employees. If you plan on extending your stay while working in Australia, be sure that you are fully qualified and able to maintain a high level of workmanship, as sponsorships are becoming harder to get and keep hold of with such high demand from travellers such as yourself.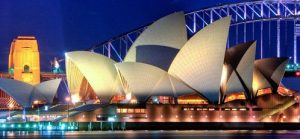 Whether you wish to stay for another year, or another four years, the Australian Government has visas that suit your preference if you are willing to work alongside their guidelines. As immigration requirements often change, it's important to keep up to date with the Department of Immigration's Website
If you are planning on extending your stay in Australia and need your belongings to be shipped from home, get in touch with Palmers Relocations. today. No matter big or small, we are able to deliver your goods from overseas in a prompt and professional manner.