Over recent years, the United Arab Emirates have seduced more and more expats from all around the world. Most of the expats move to Dubai and Abu Dhabi. Incredibly, statistics show that 80% of the residents in Dubai are expats.
It's now your turn, and you're making the move to the UAE for a new life. It is always super exciting to move to a new country. Yet, relocating to the middle east may sound intimidating as it can be different from what you know or hear from your home country.
Well, there is nothing to worry about. In this article, we are going to guide you through all the things to know when moving to the UAE.
Get Ready For a Sub-Tropical and Arid Climate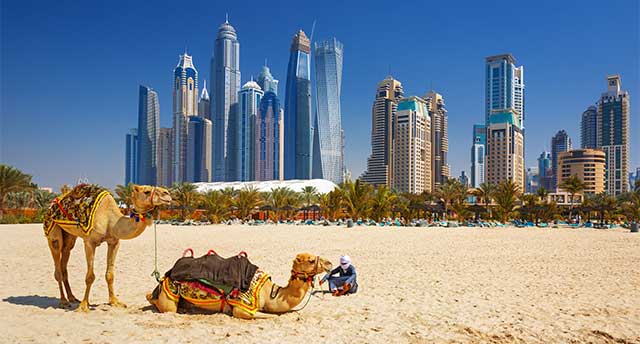 Coming from Australia you are probably already used to a warm to arid climate depending on where you live. However, Dubai takes the hot weather to another level with extreme heats during summertime.
The warmth is hardly tolerable with temperatures of 55/60 degrees Celsius during daytime and 35C at night. Air conditioning is definitely a must for all types of building, from malls to apartments.
Winter is more agreeable with temperatures around 20c. Finally, don't forget the UAE is in the desert, meaning that temperatures can be as low as -15 degrees at night time and sandstorms occasionally occur.
Everyone Speaks English
Sometimes when relocating to another country like France, you must speak the country's language before relocating. In the UAE it's slightly different. Indeed, if you are moving to Dubai and Abu Dhabi, not knowing Arabic will not be an issue. Literally, everyone speaks English.
As seen before, the reason resides in the fact Dubai for example, is populated with many expats from all around the world. This makes English the language number #1 spoken amount of expats and emirates.
On the other hand, it is not because English is widely spoken that you cannot or don't need to learn and speak Arabic. It is still the national language and as always, it's pleasant for the locals when you try to speak the country language. You will be seen as friendly, open and you will surely meet new people outside the expats' circle.
Middle Eastern Culture and Religion Are Difference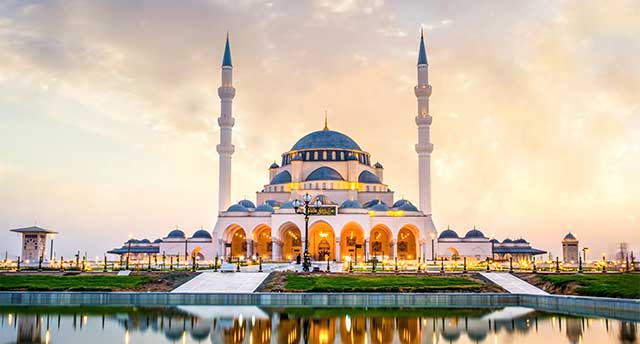 Moving to the UAE means relocating to a Muslim country. This implies different customs and habits that you require to apprehend before moving to Dubai or any other cities. The most important things are to make sure to be respectful and to show respect to people.
On the religious side, anything that hurt Islam is prohibited. Furthermore, they are laws against blasphemy and proselytizing for example. For instance, during Ramadan, you should not eat and drink in daylight in public as it is profoundly disrespectful for Muslims. This applies even if you are an expat and don't do Ramadan. That being said, you will find Christian churches, Hindu temples etc…in Dubai as the city is mostly habited with overseas residents meaning that it's a bit of a melting pot of different religions.
On the cultural side, you cannot wear some clothes as they can be considered offensive. For instance, wearing a bikini is forbidden at the risk of getting arrested and possibly going to jail. Thus, women must cover their shoulders and their knees. Men are also concerned. They should not wear short shorts. No sports clothes outside their sports field and no thongs at the beach.
Is UAE a Safe Place to Live?
Among all the countries around the world, the UAE was ranked 3dr in the ranking of the safest place to live. In addition, according to a study, 96.8% of people feel safe in the UAE at night. This makes the country a secure relocation destination for expats to move to.
All kinds of violence, scam crime, theft and are extremely low no to say non-existent for some of them.
As a consequence, the UAE has very strict laws and are rigorously surveilled. As a matter of fact, there are approximately 20,000 cameras in a city like Abu Dhabi and no less than 35,000 security cameras in Dubai. The second aspect is the laws. Indeed, the UAE has laws that can be very different from your home country. You can read here the 7 things to never do in Dubai city to avoid condemnation.
While some laws are more conservative than in Australia the UAE are overall a great and safe country for expats and their family.
Living in the UAE as Woman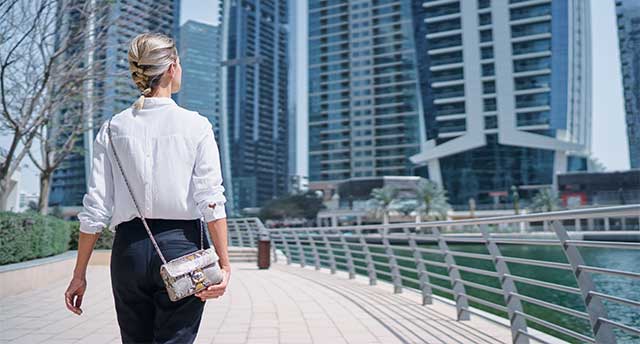 Relocating to a country with a different culture and religion can mean several changes for the whole family. It is important to note that the constitution of the UAE guarantees equal right for men and women. With that being said, in the UAE women must follow the cultural rules.
There is no specific dress code nor the need to wear a hijab but you should dress "modestly". In other words, women need to cover their shoulders, neck and knees. Bear in mind this only applies while you are in the public space. At home, you can wear other clothes.
Some other rules apply when you move to the UAE with your partner/husband. For instance, it is not allowed to show affection in public (like kissing). This kind of behaviour is not allowed and you can be punished for contravening the rules.
In addition, when moving to the UAE with a working visa, some restrictions may apply to women if they wish to work for example. A man can have his spouse on his visa, although extra paperwork will be needed to get a "No-Objection Letter". For all legal and up-to-date information, consult the government's web site.
One last thing you need to know is that in public transport, there are areas reserved for women only – no men allowed.
Make the Most of The Ladies Night
Ladies, if you like partying or being with your friends, this is for you. Tuesdays are your dedicated nights called "Ladies Night" in Dubai and other places across the country. Basically, you can find clubs and pubs offering ladies special offers and deals. You will have a big discount on the menu and the most beautiful part are the free drinks!
While those nights used to be only on Tuesdays, they are now all along the week. It's definitely a great way to meet new people in a convivial environment.
Tuesday nights are definitely your night out ladies.
Weekends Are Different
Well, they're not really different… However, what is different are the days of the week on which the weekend falls: Friday and Saturday.
You may find it odd, but there is a reason. For instance, in the Christian religion, Sunday is the holy day so it is a non-working day for many people. As the AUE is a Muslim country, Friday is the holy day making the first day of the weekend.
You need to know most often people do not work on Friday, much like a Sunday in other countries. In regard to Saturday, it varies and will depend on the company you work for and the area you live in. Indeed, public companies tend to not work on the weekend while other companies such as supermarkets etc… will be open.
Drinking Alcohol? Get Your Permit And follow the Rules
People think that it is not possible to drink alcohol in the UAE. Well, while it's a Muslum country, with different laws than in Australia and most western countries, it's a misconception; you can drink alcohol but under certain rules.
You will need a licence to drink alcohol in a venue and/or at home. If you are visiting, you can request a temporary permit. If you are a resident and a non-muslim, you must get a permit as well.
Once you get a licence, this does not mean you can drink wherever you want. Indeed, drinking in public is punishable. It is also illegal to be under the influence of alcohol on the street for example. As a visitor, your permit will allow you to drink alcohol in places such as restaurants, hotels, bars etc.. as long as they licenced.
Brunch and Arabic Food
For sure you are familiar with your Sunday brunch. If you are relocating to the UAE and Dubai for example, they take brunches to another level. Really, emirates love brunching, sometimes it's a race and they attempt several brunches the same day!
You are a food lover? As Expats, you won't be disappointed. The food and meals you can find reflect the climate, the culture and the geography of the country. They are delicious.
You may not know it, but you certainly have already had one traditional dish and fruit from the UAE? Maybe the hummus and dates.
Other famous dishes are the "Kabsa" which is made with lamb or chicken and spices such as cardamom, cinnamon, saffron etc… you may also want to try camel milk?
In the UAE you will experience a new type of cuisine with new flavours, ingredients and colours.
Living in the UAE is Not Cheap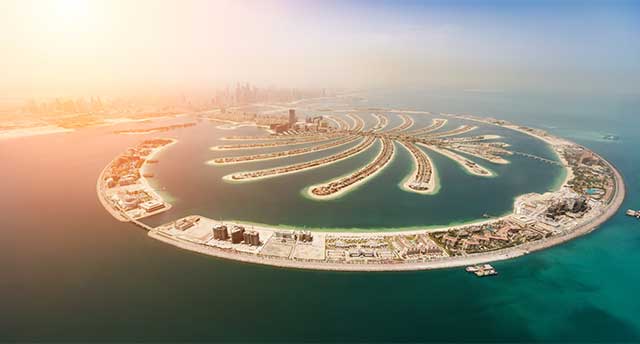 The UAE is not known for being an affordable country to live and rent. In 2020 the country ranked in the 19th position for its cost of living but still behind Australia (15th position).
Dubai is the most expensive place in the country followed by Abu Dhabi then come to more affordable locations such as Sharjah, Fujairah or Al Ain.
Real estate and rent, in general, is expensive. In fact, rental prices are so high that housing costs will be approximately 50% of your monthly salary. That being said, living in Dubai means most of the time living in a luxury apartment or house with a different quality of life.
On the other hand, utilities and bills are relatively cheap. Of course, their prices largely depend on the type of apartment or house you live in. Just keep in mind that in a house with a pool etc.. you will have to add the maintenance etc.
The UAE Are (Mostly) Tax-Free
Many expats are attracted by the tax-free policy, but this does not mean there are no taxes at all.
First of all, the good side. In Dubai, there is no income tax whether you are employed or a freelancer. However, as the country is trying to emancipate from oil. UAE is looking at diversifying its revenue with diverse taxes.
For instance, the VAT/GST was introduced in certain places around the UAE. The VAT is still cheaper than most countries at 5% (10% in Australia). Additionally, other taxes exist such as rental tax for tenants in Abu Dhabi. It is important to check with experts what taxes you may be liable to pay and they may also vary depending on your visa, income, citizenship status, etc.
Relocation to the UAE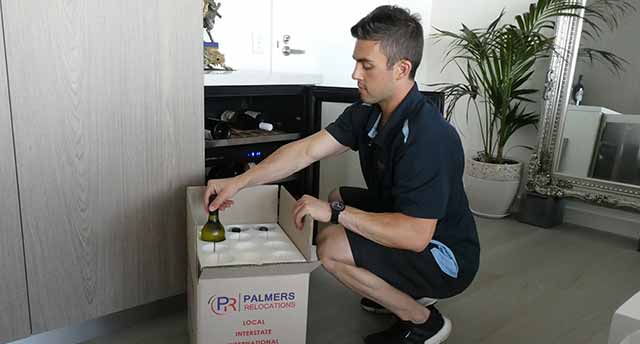 In this article, we've covered the most important things that you need to know when moving to the UAE. If you're looking to relocate permanently and want to ship your household goods and personal effects, it is important to plan in advance your relocation with a removal company that can guide you all along the process.
Here at Palmers Relocations, we have the experience to move you to Dubai, Abu Dhabi and anywhere else. We offer both full and shared containers based on your needs. For more information on the relocation process and what it involves, feel free to contact your friendly team.