Spain attracts an increasing number of expats all around the world. Undeniably, from the climate to the food, the festivals and an affordable cost of living, Spain has a plethora of advantages to attract expatriates. Whether you're ready to move to Spain or still packing your belongings, here is what to know when moving to Spain from Australia.
1. Agreeable South European Weather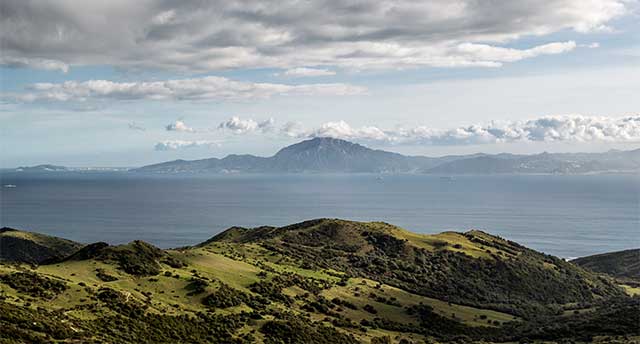 Spain occupies most of the Iberian Peninsula that it shares with its neighbour Portugal. The country has one border which is with the South of France in the North. The north country coast faces the Atlantic Ocean. The southmost of Spain is bordered by the Mediterranean sea from where you can see Morocco through the Strait of Gibraltar.
Very much like Italy, Spain is located in extreme southern Europe. In other words, the pleasing Spain weather is due to its location.
As a result of the large size of the country, and depending on where you will be living in Spain, you can experience 3 different weather conditions:
Mediterranean: hot and dry summers to mild child winters.
Central or Meseta: continental climate with very hot summers and cold winters.
Mountains areas: located around the Meseta, more rain is expected as well as snowfalls in winter.
2. A Country Full of Cultural Events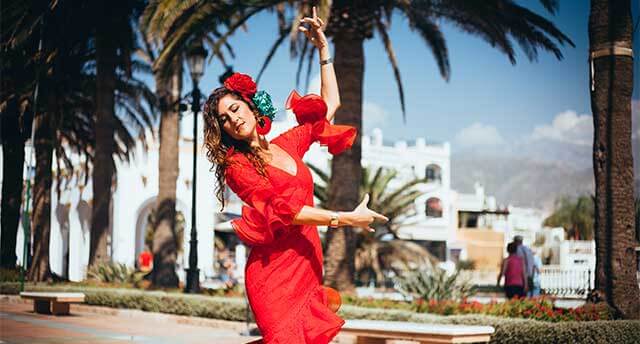 If you have never been to Spain yet, you will discover a country with a strong culture and many festive events all year round, from summer to winter. Generally speaking, Spanish like dancing and singing traditional customs with a twist of new vibes. Each event celebrates different things with its own character.
Here is a quick overview of a few festivals that you should not miss when relocating to Spain:
Semana Santa (Holy Week)
San Fermin (Bull Run)
Tomatina Tomato Fight (Tomato Throwing Festival)
Las Fallas (Festival of Fire)
Feria de Sevilla (Bull Run)
Of course, events are not limited to the ones above, there are many more. Make sure to check the cultural calendar to know when and what festivals are held around you.
3. Get Ready For Lots of Bureaucracy
Dealing with bureaucracy in your home country can sometimes be challenging but you know how it works and understand the system. When moving to another country like Spain, dealing with government services is a struggle. Especially for expats looking for a new life in Spain because you most of the time have a huge list you need to do.
Indeed, you need to know that once you have arrived in Spain, you need to apply for different paperwork related to your visa and/or your residency. For instance, you'll need to get a Foreigner ID, an NIE Number (tax number) and to register your address etc… as well as a bank account.
Unfortunately, most of the people who have moved to Spain reported that the system was a bit confusing. Expats also found the process is quite slow. In addition, many Spaniards do not speak in English, which can make things more complicated especially if you just learned Spanish. So, be patient!
One of the tips to get through the bureaucracy is to have a Spanish friend or someone who knows the system. For instance, you can hire a "gestor". Gestors are experts in Spanish bureaucracy and they will guide you through the system, making your life much easier.
4. Hablas Español? (Do You Speak Spanish?)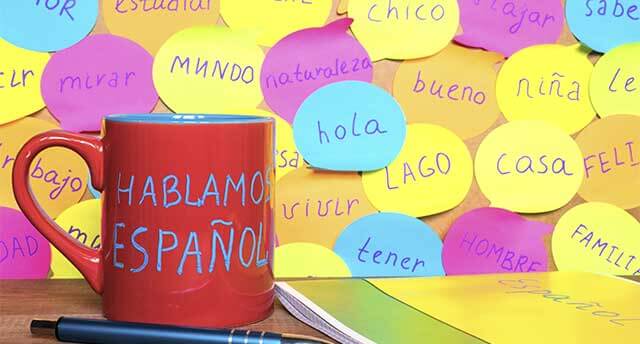 When moving to Spain as an English speaker, it is strongly recommended to learn a few words before you move. In addition, if you are moving to work in Spain, you will need to know the language. This will be necessary to make the most of the opportunities in Spain.
Why is it so crucial? Well, some European populations speak English well, such as Germans, to name only them. Although Spanish people are not one of them. Actually, they are like French and Italian who are not known for being great when it comes to speaking a second language.
For instance, a study published in the famous Spanish newspaper "El Pais", showed that 60% of the Spaniards can't speak, read or write English. That being said, the highest number of English speakers are located in the tourists' areas and big cities such as Barcelona or Madrid.
So, one of the important things is to learn the language before your move to Spain.
5. Your Working Day Will be Different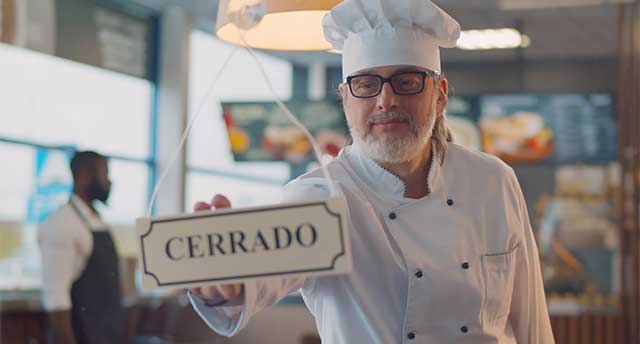 Living in Spain as an expat means also adjusting your life to your new home country, including the way you used to work.
The Mediterranean weather has influenced the way Spanish working hours spread through the day. The country was also famous for its "siesta" where everything was closed for a rest during the afternoon. While the traditional Spanish siesta is not as common as it was in the past, the vast majority of stores still close several hours of the day (between 2 pm and 5 pm).
Depending on the industry you are working in, as a worker in Spain, you can expect to start your day early in the morning and finish sometime around 9 pm. It seems to be an extensive day, but you will enjoy a long break in the afternoon, allowing you to enjoy the beaches or to rest at home.
6. Spanish Are Known to Eat Late
Regarding your new life in Spain, don't be surprised by the time they eat their meals. When moving from Australia where people tend to eat dinner early at night, in Spain everything is staggered in the day.
Spaniards are known for eating late and the main reason is the working schedule that affects eating hours.
So for example, you'll have an early breakfast. Then launch after work which is between 2 and 4 pm. As most of the Spanish are back to work till later in the evening, they will have their dinner between 9 and 11 pm. All with a morning and afternoon snack to keep you going throughout the day.
7. Amazing Mediterranean Food and Drink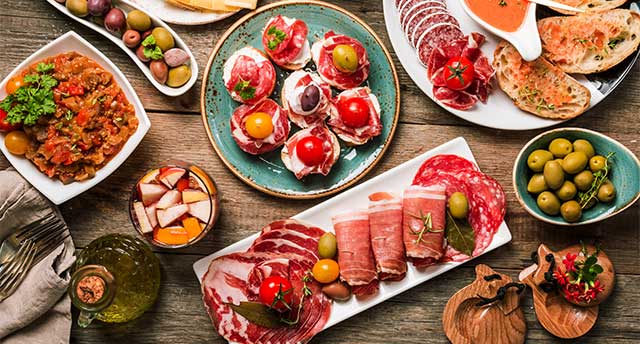 While they may eat late, Spanish people love food and they always take their time to eat. Without a doubt, the most famous dishes are the Tortilla, Paella and Tapas. Some of these meals have evolved through the year such as the tapas. They are normally one of the snacks that Spaniards eat between meals, but in a restaurant, they often can be a full meal to share with friends and family.
However, Spanish cuisine is not only narrowed to that. As a matter of fact, due to the Spanish expeditions over the centuries, explorers have brought back a huge number of ingredients and spices that make Spanish food unique and varied.
To match your delicious meals don't forget to get some Spanish wine. The merciful weather gives great and tasty wines. The most famous is probably the "rioja", a red classic wine.
So, while the cuisine is different when moving to Spain, you will enjoy a fresh and new type of food that you'll love for sure.
8. August Busiest And Quietest Month at the Same Time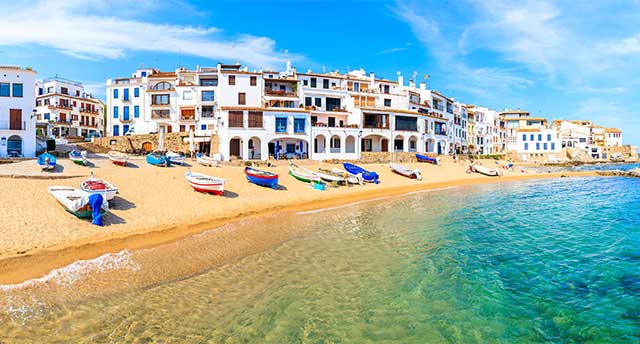 Whether you're an expat for a short term, residents or even Spaniards, August is the busiest as well as the quieter month of the year in Spain.
On the one hand, the coasts are busy and the main reason for this is that Spaniards usually take 2 to 3 weeks off during the summer month. In addition, tourist areas and cities along the coast are filled up with tourists coming from France or Portugal for example.
On the other hand, people have left inland cities, which make them quieter, cheaper and probably more enjoyable. Perhaps, it's one of the best moments to explore other things that you did not have the opportunity to do before moving to your new place.
The disadvantage is that the administration and other services may have closed for the month. The answer for your visa application and other paperwork may be slightly delayed.
That's definitely a few things to know before moving to Spain to make the most of August.
9. Cheaper Cost of Living In Spain
When you move to another country, one of the main things you want to know before moving is the cost of living including buying goods, renting or buying a property and if it's cheaper than the country you are moving from. Well, compared with Australia, Spain is cheaper in every way from housing to food.
In fact, Spain is considered one of the cheapest countries in Europe. For instance, Madrid, the capital city of Spain, was ranked 64th on the Merce's survey. Meaning that it's a cheap city to live in. Additionally, groceries and utilities are more affordable in Spain than they are in Australia.
Numbero listed some figures showing in percentages the difference between Australia and Spain. Here is a brief overview:
Renting is 67% higher in Australia than in Spain
Restaurants are 34% more expensive
Groceries are 65% higher than Spain
At the bottom, when you live in Spain you can expect a cheaper cost of living.
10. Working in Spain
Another factor to know before moving to Spain is what the job market looks like. Australia and Spain are radically different. Australia has experienced its first recession in nearly 30 years mostly due to the COVID-19 pandemic. On the other side, Spain has been impacted several times with recessions, and the worst was probably 2020.
This has impacted the job market. Unfortunately, Spain has the highest unemployment rate among the European countries at 14.5% in May 2020 (7% in Australia in October 2020). Additionally, salaries are relatively low and the number of working hours is high.
However, moving to Spain does not mean you won't find a job or won't have a high salary. There is still a strong demand for qualified jobs in a variety of types of industry such as automobile, banking, pharmaceuticals etc…
Just keep in mind that as you move to Spain from Australia, you will need a valid visa and a work permit allowing you to find a job. If by any chance you are a citizen of an European country, you'll be able to work in the country without a permit.
11. If Not Already, Embrace the National Sport: Football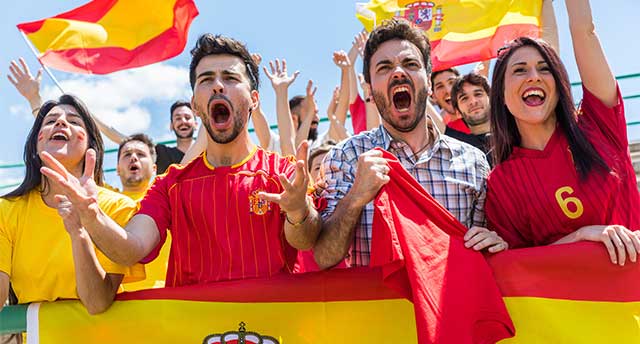 Most of the countries have their favourite teams such as Germany, Bayern of Munich and Italy with Juventus. Spain is not an exception with its famous teams like Barcelona or Real Madrid.
Generally speaking, in Europe football is a big thing with all the tournaments and it's definitely part of the Spanish culture. There are no less than 21,148 football clubs in Spain! Which makes Football the most famous sport in the country.
If you are a footballer or a fan, it won't be hard for you to find someone who loves it too and vigorously debating on who should win around tapas and drinks.
12. Tips for Relocating to Spain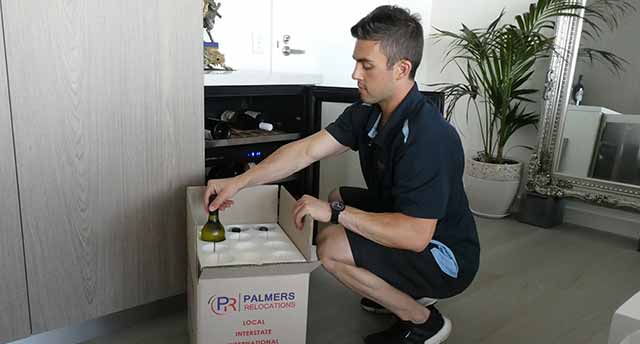 Now that you have an overview of what's important when you move to Spain, you also need to know how to ship your belongings over there. This is particularly important if you wish to move for the long term and maybe become a resident.
When moving overseas, it's crucial to get prepared in advance in order to make your relocation process easier. At Palmers Relocations, we advise people to contact a removal company like us several months in advance of their move to Spain.
One of the pro tips when relocating is to check the customs requirements. You may be exempt from GST/VAT when you import goods to Spain, either you're a citizen, a permanent resident or just on a temporary visa. On the other hand, if the paperwork is not filled properly, it can result in additional costs.
Here at Palmers Relocations, we have the experience to move you everywhere in Spain with full door to door service. We also manage the customs requirements for you, so you don't have to. We offer both full and shared containers based on your needs. For more information on the relocation process and what it involves, feel free to contact our team for your next move.