Palmers Relocations Services to China
Our international relocation services to China include:
Door to Door service
Shared Container Options
Direct Shipments
Sea & Air Freight
Car Transportation
Fixed Price Quotation
Get your free quote today and get a full international relocation to China.
---
Moving To China From Australia
If you are considering a move to China, whether for work or for a sea change, then you need to make sure that you have planned for what ahead and what challenges you will face integrating into a new culture.
China is very different to Australia, which depending on your outlook can be either good or bad. If your a traveller looking for a new adventure than this will be music to your ears. But if your moving for work then it may take a bit more adjusting to the largest country in the world. Your experience can also be changed by which city you visit, with huge financial centres such as Shanghai and Beijing to smaller towns that have a much more local vibe.
China has the largest population in the world, which continues to grow. Cities are full of people and life and can be quite cramped compared to Sydney. It is also a communist nation, which can seem like a very different political system to the democratic one in Australia. Due to communist rule, the internet in China is vastly different to our own with websites such as Facebook, Instagram and even Google being blocked by the government.
China is a growing nation and is already a world superpower that is expected to grow further and further in the coming years. Due to this growth, it is becoming a popular destination for expats looking for work in a growing country. Moving to China has challenges, including a language and cultural barrier that are very different to what we are used to here in Australia.
Relocation Guide
Palmers Relocations can handle your full move to China, through our connections in China. We have handled multiple moves across to China over the years. We can assist you with area guides, guides to settling quickly and finding schools and other services in your area.
We also help and can handle most of the forms that you will need to lodge. We will assign you with a simple point of contact that will ensure that all your forms are completed properly and sent off in a timely manner.
Palmers Relocations transports people all over the world and has the experience needed to ensure your overseas move is smooth and easy. Moving overseas is a stressful task, but Palmers makes it much easier by handling the majority of your paperwork and your move. Call us today for a free quote on your move with no obligation.
When your planning your move to China make sure you give Palmers Relocations a call to find out how we can make your move as easy and as cost-effective as possible. We will give you a free quote that is also obligation-free. That way you can assess whether moving to China with Palmers Relocations is right for you.
List Of The Top Chinese Cities To Move To
Shanghai
Beijing
Guangzhou
Shenzhen
Tianjin
Dongguan
Hangzhou
Chengdu
Chongqing
Wuhan
Cost Of Living In China
Often misunderstood due to the portrayal of China in world media and their huge developing cities, China is actually still a developing country with expats often earning well over the median wage meaning that expats will often find a higher standard of living to their own country. Also on offer to many expats are tax cuts which lower the cost of living even more.
At the time of writing $1 AUD is worth around about 5 Yuan. That being said, you will often find many things such as food, drinks and clothing to be much cheaper than in your homeland.
Language
These Chinese language consists of multiple dialects. Which dialect they speak depends on which area of China you are moving to. Approximately 70% of the population speaks Mandarin (Putonghua, based on the Beijing dialect) whilst the remaining people speak Yue (Cantonese), Wu (Shanghaiese), Minbei (Fuzhou), Minnan (Hokkien-Taiwanese) and other minority languages. English is becoming an increasingly important language amongst businessmen.
Climate Across China
The climate in China, like the language, varies throughout the vast expanse of the country. The north of China usually has a short summer and very cold winter, in the centre, humid summers and below-freezing winters are the norms, with temperature varying extremely in the different months.
Finally, in the south it is much shorter and warmer winters and long hot summers due to the proximity to the equator. The south of China has winters very similar to Australia with temperatures often around the low 20s.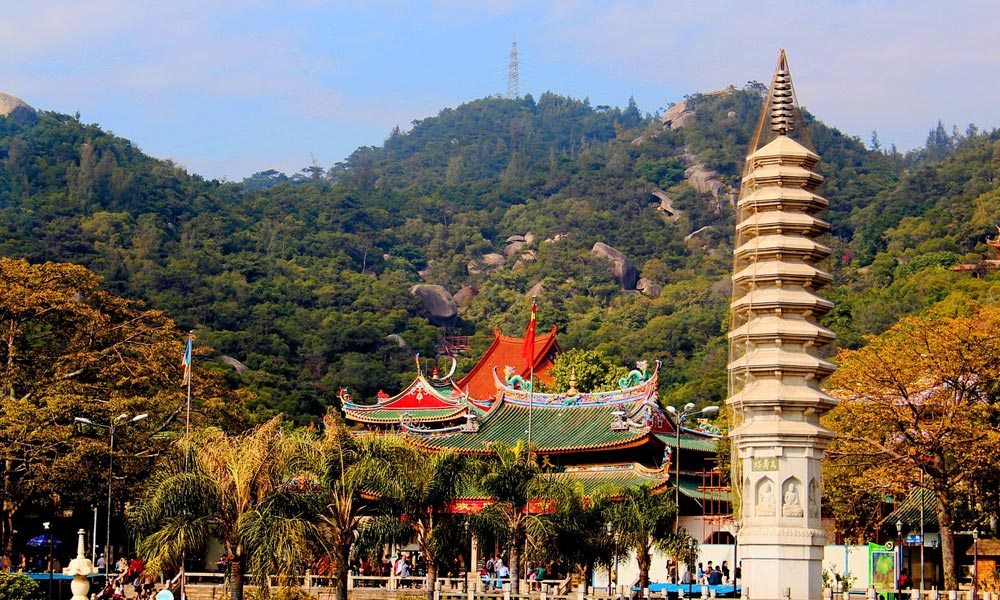 Expat Jobs In China
If your not moving to China as part of a multinational corporation or as a foreign journalist then there are various jobs that will value english speaking workers including; english teacher, hotel attendant, chef, marketer or more advance industries such as science.
Many programs exist for Australians to travel over as teachers and teach English to the Chinese. These programs can send you all over China and provide you with great experience.
Key Facts About Living In China
Every form you fill out in regards to immigration or other services will have a Chinese and English version. Ensure you get all contracts checked before you sign them.
While healthcare is readily available in all major cities but rural clinics may refuse service to foreigners. You should always check with the local hospital in advance incase of an emergency and ensure you have an alternative if care is refused.
You will need to get health insurance in China as foreign health insurance is not accepted.
Cheques and Checks are rarely accepted as a form of payment in China.
Ensure you take photo of any valuable in the event that they are stolen.
Moving to China will require a complicated visa process that Palmers is able to help you with.