An Introduction to Ireland
Since winning its independence from the UK in 1922, Ireland has been a popular spot for those looking to move abroad. With a large portion of Australia having some sort of Irish heritage, it has become a popular place for those looking to re-find their family's roots. When moving to Ireland, you'll find an abundance of captivating natural beauty spots as well as a distinctive personality and culture. Whether you are an Australian moving to Ireland for work or relocating to Ireland to be close to family members, you'll find a friendly nation with easy links to the rest of Europe.
What to Expect When Moving to Ireland?
When moving to Ireland, you'll notice straight away some famous symbols. Guinness was created in Ireland's capital, Dublin, whilst the green shamrock and Irish harp are both commonly used symbols in Ireland. If you are relocating to Ireland, you should be aware that there are two official languages, Irish and English, so a number of road signs will be written in both languages. Ireland is also a nation of beer-lovers and ranks sixth worldwide for the average consumption of beer per person.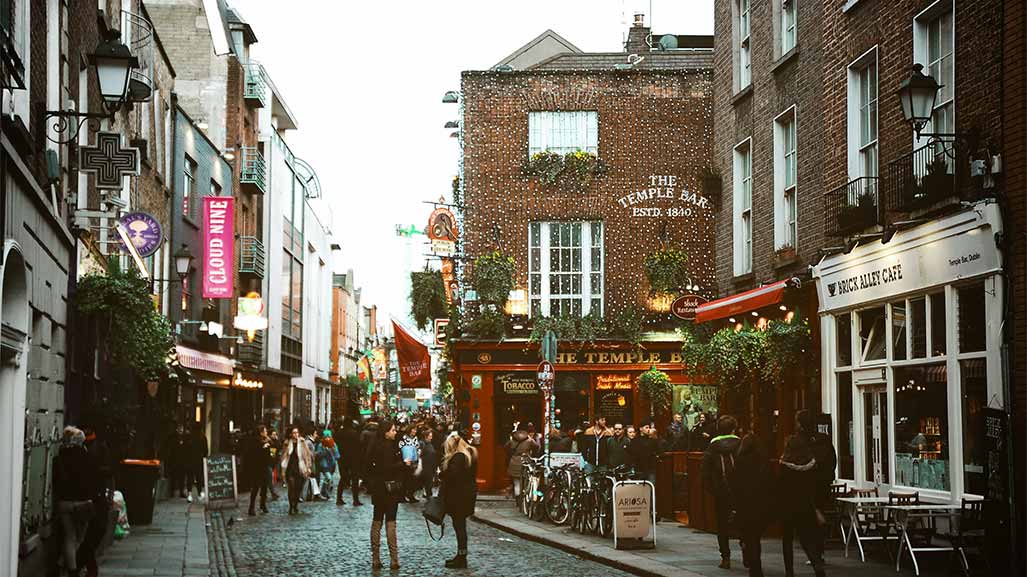 What Documentation is Required When Moving to Ireland?
When moving to Ireland from Australia, the following documents will be required:
Copy of passport
1076 transfer of residence form
Transfer of Residence (TOR) – PPS
Declaration Document
Packing list – Provided by Palmers Relocations
Original Bill of Lading (OBL) – Provided by Palmers Relocations
Documentary evidence of living abroad for at least one year
Documentary evidence of permanent residency in Ireland
Resident / Work Permit / Letter of Employment
Climate in Ireland
The climate in Ireland is generally quite mild, with plenty of rain and cloud year-round. If you are moving to the western coasts of Ireland, the temperatures will tend to be milder in the winter and cooler in the summer to the rest of the country. Areas such as Donegal are known for being windy, particularly during the winter months whilst January and February are the coldest months.
Cost of Living When Moving to Ireland
If you are thinking of moving from Australia to Ireland, one of your first tasks will be working out the difference in cost of living between your home in Australia and your new home in Ireland. Although things such as housing and transportation work out as more expensive on average, groceries and childcare may work out as cheaper when moving to Ireland.
Working in Ireland
Although the job market is extremely competitive in Ireland, there are a number of in-demand job roles for those working in Ireland. Although you do not need a visa to travel from Australia to Ireland, you will need to apply for a work visa in order to work in Ireland. Your eligibility will be assessed based on how in-demand your role is and how much you will be earning.

Healthcare in Ireland
If you are moving to Ireland from Australia, some people will receive publically-funded free healthcare at the point of access, funded through the taxation system in Ireland. You will be able to access services such as GP appointments for free if you are eligible for a Medical Card if not, you will need to pay a subsidised fee for this when moving to Ireland. If you would prefer, private healthcare systems are also in place and widely available across Ireland.
Best Places to Live in Ireland:
Westport, County Mayo

Limerick, County Limerick

Dingle, County Kerry

Cobh, County Cork

Lismore, County Waterford

Dungarvan, County Waterford

Aughrim, County Wicklow

Kilkenny, Kilkenny
Top Things to Do in Ireland
If you are moving to Ireland, here are just a few of the incredible sights you can visit.
Marvel at the sheer drops of the Cliffs of Moher with views of the Aran Islands & more
Revel in the live music and atmosphere of Dublin's Temple Bar
Find where Guinness was born at the Guinness Storehouse
Take a scenic drive & discover ancient monasteries at the Ring of Kerry
Experience the Winter Solstice illuminate underground chambers at Newgrange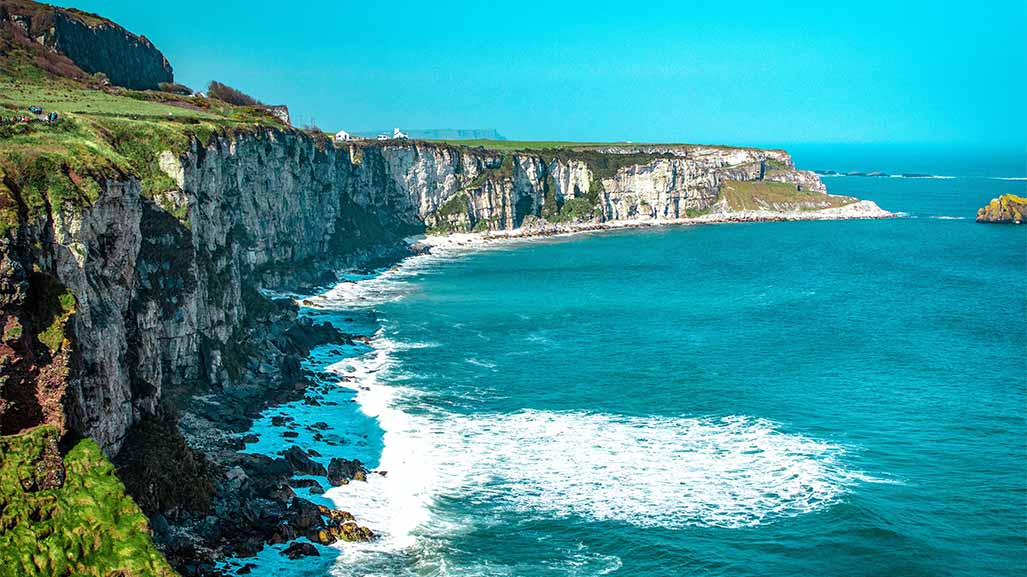 Palmers Relocations Services to Ireland
Our comprehensive moving service to Ireland include: 
– Complimentary In-Home or Video Survey
– Complimentary Home Packing Service 
– Door-to-Door Moving Service
– Document Management 
– Full & Shared container options
– Direct shipments
– Sea and Air Freight
Elevate your moving experience with:
– Pet Transportation Service
– Vehicle Transportation Service
– Transit Insurance
– Exit Cleaning Services
– Valet Unpacking Services
– Handyman Services
– International Money Transfer Service
Get your free quote today and get a full international relocation to Ireland.
When you book a removal with Palmers Relocations, we make sure that we go above and beyond to make your relocation as stress-free as possible.
Trust The Palmers difference