An Introduction to Singapore
Popular for those in the finance and banking sectors, those moving to Singapore will find a vibrant international community with people from all over the world. A perfect combination of traditional culture and fascinating modern sights, Singapore is a popular destination for those moving from Australia.
What to Expect When Moving to Singapore?
Those moving to Singapore from Australia should expect to find a nation with very close trade links with Australia ready to welcome you in. With English as one of the official languages, this is one aspect of moving to Singapore you can expect to adapt to easily. With a high GDP and low unemployment, Singapore offers endless possibilities and is known worldwide for its unique sights. Palmers has been moving Australians to Singapore for over 35 years so can conduct your move to this island nation with ease.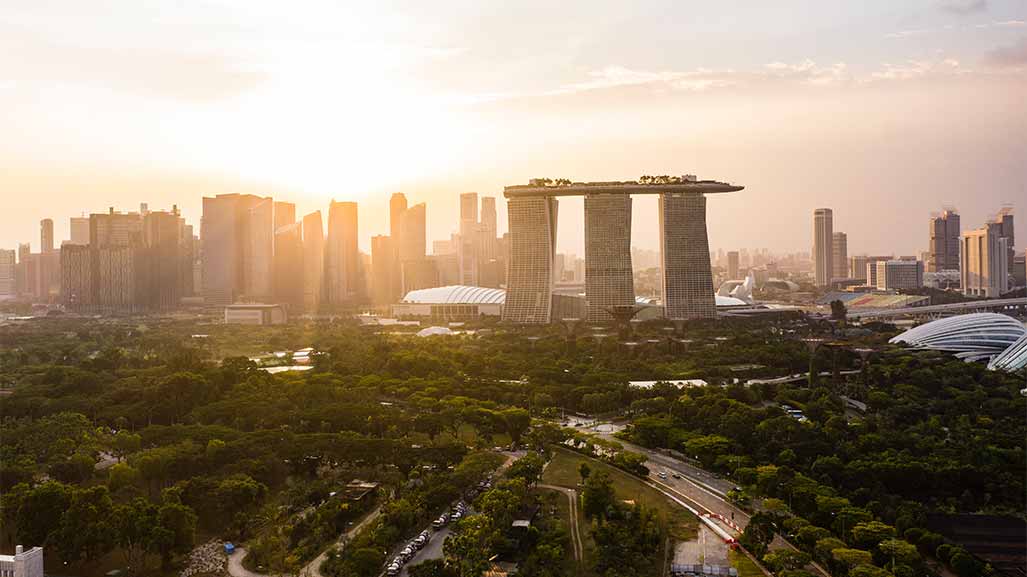 Language in Singapore
Known for what is affectionally-termed 'Singlish' an English-based Singaporean dialect, Singapore has four official languages, Malay, Mandarin, Tamil, and English. English is commonly used by a number of residents as either a first or second language so those moving to Singapore from Australia should have little or no problem with language barriers.
What Documentation is Required When Moving to Singapore?
When moving to Singapore it is important that you hold a valid passport. If you have a job before you arrive in Singapore you will need to apply for an Employment Pass to allow you to work in Singapore. if you do not have a job before moving to Singapore, you can apply for a short-term visit pass until you get a job. This will allow you to attend any interviews but you will not be able to work using this type of visa. When moving your belongings to Singapore, you will also need to include a declaration of facts form, declaration of facts form, goods and services tax relief form and any other documentation relevant to your move to Singapore.
Climate in Singapore
Those moving to Singapore will find a typically tropical climate with high temperatures and a large amount of rainfall averaging at around 167 days a year. higher rainfall tends to be between November and January with February being the dryest month. May and June enjoy the highest temperatures of around 27.8 degrees Celcius.
Cost of Living When Moving to Singapore
Depending on where in Australia you are moving from, living costs when moving to Singapore can be significantly higher. Things such as rent are the main cause for this with some grocery products costing more on average. However, wages in Singapore tend to be high to counteract this so it is worth working out how much you will be earning compared to what your cost of living will be when moving to Singapore.
Working in Singapore
As one of the most globalised cities in the world, a number of people move to Singapore for work quite successfully. With a low unemployment rate and good working conditions, Singapore is a prime job marketed for highly-skilled workers. Manufacturing and electronics are a large employer in Singapore with the government focussing its efforts on electronics, chemicals, engineering, IT, and biomedical sciences.
Healthcare in Singapore
Offering some of the best healthcare in Asia, Singapore's health system is not fully publically funded and will incur a cost for treatment. Many people moving to Singapore invest in a medical insurance plan to cover any treatment should they need it, however, some subsidies are provided based on income and means.
Best Places to Live in Singapore:
As a highly international nation, Singapore has a number of areas that are popular with those moving to Singapore, here are some of the top.
Orchard

Holland Village

Tanglin

Woodlands

Tiong Bahru
Upper Bukit Timah
Sentosa Island
Tampines
Seletar
Jurong East
Top Things to Do in Singapore
From 114-foot indoor waterfalls to striking cathedrals, those moving to Singapore will find a world of experiences to be discovered, here are some of our favourites.
Discover Singapore's oldest temple, Sri Mariamman Temple
Take a night safari at the world's first safari park for nocturnal animals
Witness a magnificent 114-foot indoor waterfall, cloud forest and abundance of fascinating plant sights at Gardens by the Bay
Wander the multi-coloured streets of Kampong Glam in search of famous cake shops, traditional Arab crafts and sights you will want your camera for
Discover Singapore as it once was on the island of Pulau Ubin
View the iconic Merlion statue of Merlion Park
Check out the fantastic art galleries and sculptures of Gillman Barracks
Take in the views and take a dip in the 150-metre pool at the iconic Singapore Skypark
Visit Singapore's oldest stark-white cathedral and discover its history
Soak in the abience of Thian Hock Keng, Singapore's oldest Buddhist temple.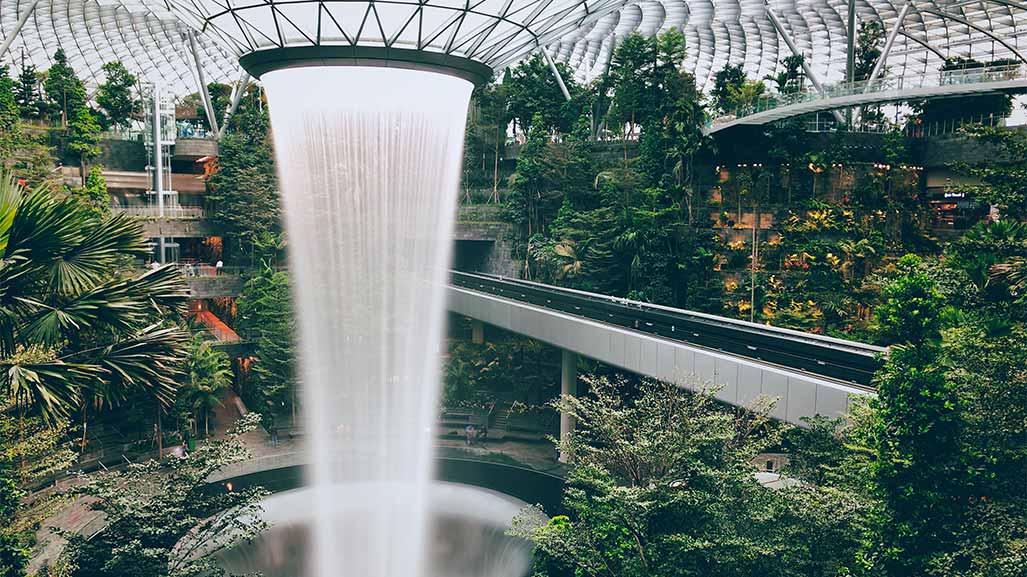 Palmers Relocations Services to Singapore
Our international relocation services to Singapore include:
– Door-to-door service
– Shared container options
– Direct shipments
– Sea and Air Freight
– Car transportation
– Fixed price quotations
Get your free quote today and get a full international relocation to Singapore.
When you book a removal with Palmers Relocations, we make sure that we go above and beyond to make your relocation as stress-free as possible.
Trust The Palmers difference