Let's start with a simple question. Do you know how much you have to pack when moving? The truth is that we don't really realise the quantity we have to pack until we have to move out. Yet, the packing process is one of the most important steps of your relocation process. We do not always know how to do it right and what to look for. Luckily for you, we have put together these 13 useful tips for packing to move plus 3 bonus moving tips.
1. Pack First What You Don't Need
One of the very first moving tips is to pack your boxes based on rooms and non-essential items or items you don't use anymore. This will prevent the situation where you have to unpack your boxes because you need something.
So, you can start packing rooms you use the least. Maybe a spare bedroom is a good start? Then, pack non-essential items like books, magazines, pictures, decorations and ornaments as well as off-season clothes, and anything else you are sure you won't need soon. If you have any doubt, put your items aside for another batch.
2. Declutter Your Home By Giving to Charity or selling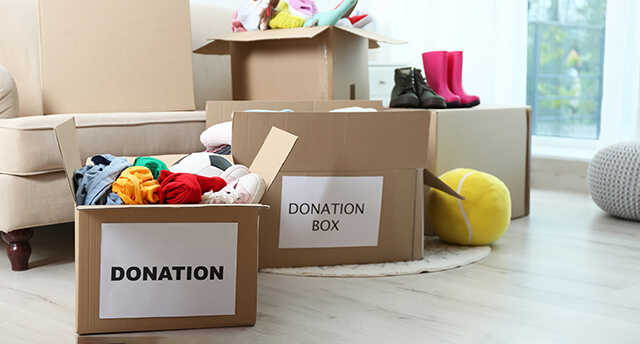 Now that you know where to start. It's time to have a look at things that can be disposed of before packing.
In the years you pile up things, so moving is the perfect time to declutter before moving to your new home. Organising a garage sale or donating to charity are great ways to diminish the number of your items. And you never know, an old thing might make someone happy and offer a second chance to your furniture.
3. Pack Room by Room Will Make Your Life Easier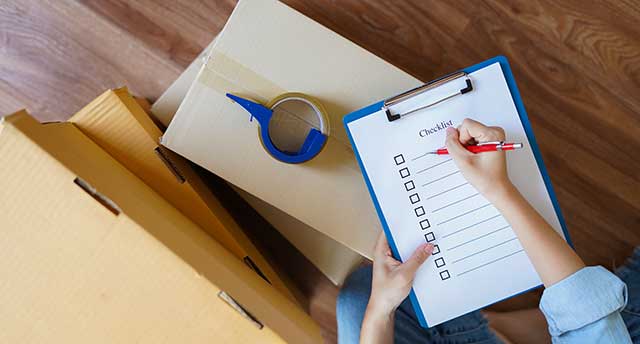 Make sure to prepare and create a moving inventory list with some colours. For each room, use coloured sticky notes that you'll put on your boxes. Then, you can make an inventory list on an Excel spreadsheet for example.
It allows you to list all the rooms easily and add your colour code. This will help to know exactly what you have packed from each room and what items are in the boxes. Although, it will be super helpful as well in your new home to place the boxes in the right room on your moving day.
4. Clean and Dry Your Items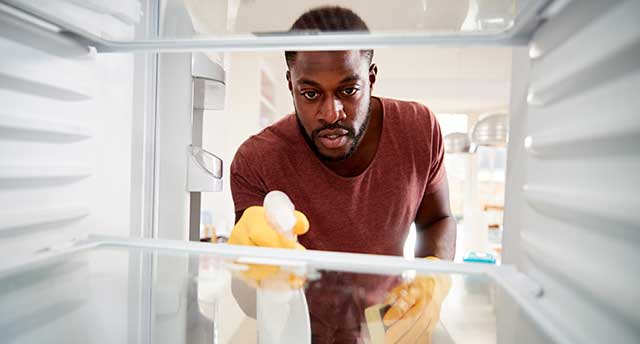 Before getting your effects in a box, don't forget to clean everything. It's an important step in order to avoid bad surprises once moved to your new place.
This is true for all types of moves but especially when relocating overseas. The transit time is longer and if your belongings are not clean and dry when put in a container, they might be mouldy or stained when they will be unpacked. So, it's recommended to wash your clothes and clean your fridge before you move.
5. Get Proper Packing Moving Boxes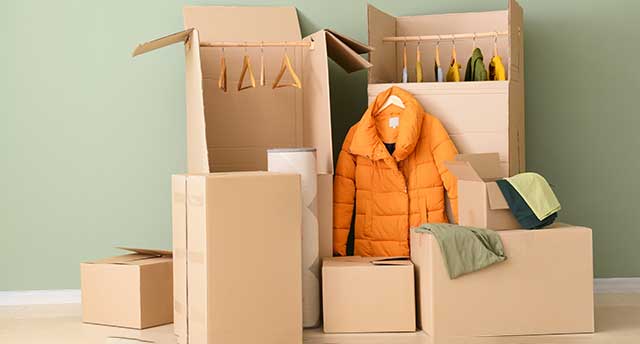 Cardboard boxes are a big part of a successful packing process and damage-free move. All the boxes are not of the same quality. They also have different sizes and this is for a good reason.
For instance, heavy items are meant to be put into a small box. On the opposite, lighter items on bigger cartons. Other boxes such as Port A Robe are used for clothes. Additionally, more carton types can be used depending on what you need such as mirrors, TV, artworks and even bike boxes. Not sure how to pack, you can ask a professional moving company like Palmers Relocations to pack for you.
6. Don't Go Crazy on the Weight of The Boxes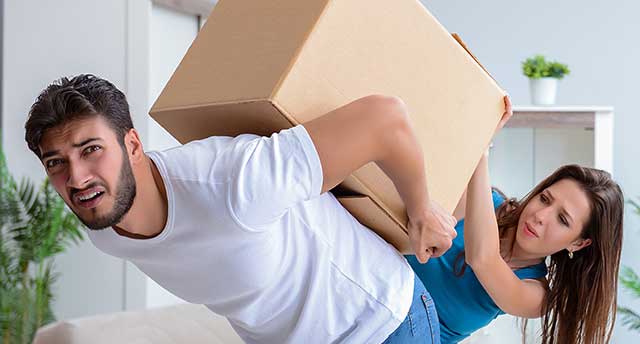 When packing yourself, the most common mistake is to put too much stuff in your boxes. Yes, one book is light but 10 books are definitely not. So when packing, be careful because it will create complications on your moving day: boxes too heavy to be moved, the bottom of the boxes collapse, placed on top of other cartons they can crush them…
7. Don't Leave Gaps in Your Carton
While you must not have heavy moving boxes, you should not leave empty spaces. This does not mean overstuffing a box, but using old newspapers, or other material to fill the gap. By proceeding this way, you'll prevent your belongings from moving inside the cartons during the move and/or transport, reducing breakage risk.
8. Wrap Your Belongings for Your Move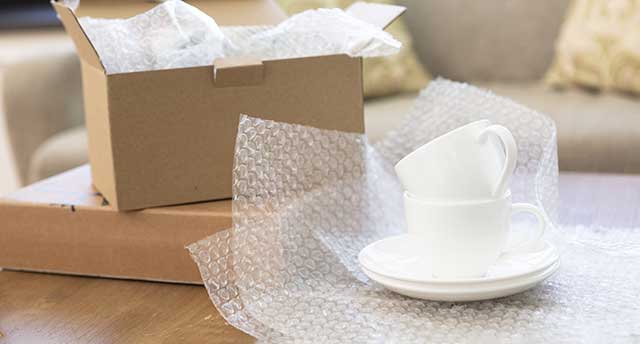 Before putting certain items in a box, you should wrap them. We are talking about breakables such as kitchen glasses, plats, lamps, and your jewellery and artworks etc… You can use old newspapers for some kitchen items. For more fragile, use blankets or any other wool wrapping.
Finally, the best option is bubble wrap, which ensures your precious fragile items are well protected for your move. You can also make your move more eco-friendly with 100% environmentally friendly materials as we do at Palmers Relocations.
9. Use Plastic Bags to Protect Licking Items
We all have household products, shampooing and other things that can lick. Well, the easy way to protect your other items is to put those pieces in a plastic bag that you close with some tap. It's an easy pro-packing tip.
10. Tape Correctly Your Cartons
It seems obvious but close each box properly. The weight of each of them can vary, make sure to securely tape the bottom. Besides, you can be tempted to fold the top of your cartons. However, this is not recommended as it's harder to pile boxes up. It is also less secure to move items this way.
11. Have Safe Spot Carton Available
You don't want to be in a situation where you have packed something that you will absolutely need. Well, the easy and effective solution is to have one or more Safe Spot Cartons. These cartons are designed to be easy to reach and to contain important things. They can contain keys, passports, home documents, banking details and so on.
12. Keep in Mind That Some Items Cannot Be Moved
Either you are moving within Australia or overseas, keep in mind that not everything can be moved. Indeed, some prohibited goods such as plant and animal products, explosive and combustible goods, sharp objects, gas bottles, etc. cannot be shipped. If you have some of them, you will need to get rid of those goods before moving.
13. When Moving Overseas, Check Customs
This is not directly tips on packing. Still, it will make moving less stressful. If you are moving overseas, you must know the rules of the country you are moving to as well as the customs requirements. Indeed, some countries allow you to import certain types of goods while others don't. Finally, you might be liable for GST/VAT exemption under certain circumstances. So, check everything you need to know before you move.
Bonus: Beyond Packing Some Moving Tips
Congratulations, you are ready to pack with our 13 moving tips. We have more tips to make your move even easier and stress-free.
What Shipping Container Size I Need?
This is probably one of the most common questions we receive as a removal company. The short answer is it all depends on the volume needed to move. Our article on how much you can fit in a container will give you lots of insights and a full picture of container specifications.
When Moving the Unit is The Volume and Not the Weight
Previously we talked about the weight of each box. This is only for you to be able to take your cartons from your home to the moving truck or your container. However, this does not apply to the container itself. Indeed, what matters is the volume you need to move. You need to know and understand what a cubic metre (volume) to see how crucial it is for your relocation.
Make Moving a Breathe and Hire a Moving Company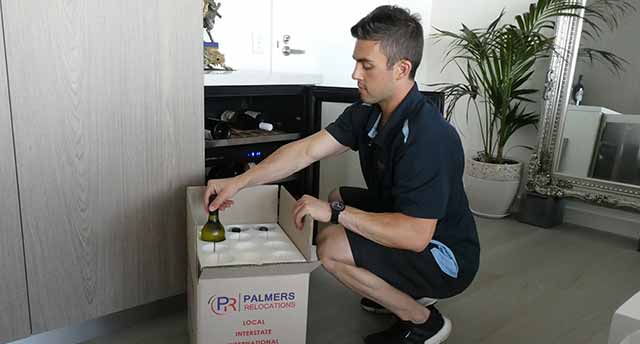 Either relocating locally, interstate or internationally, moving is often considered as a stressful experience. It's understandable given everything you have to think of in addition to the packing side.
Hiring a moving company like Palmers Relocations will make it breathe. For instance, at Palmers Relocations we offer a range of services such as:
Wrapping of all items in high-grade moving blankets
dismantling of furniture.
Delivery and placement of all furnishings
A detailed inventory listing and cross-checked upon delivery
Removal of packing debris upon delivery to your new home
You can contact our team today for a free quote.